There's a certain gratification in finding the right words to describe a situation or emotion. I'm working on finding those accurate words. Sometimes that means using the words of others (and attributing it to them, of course).
This week I've found some quotes I wanted to incorporate into my pages. Some of them are hard to read so I'll try to write them beneath the page.
I don't always want all my writing to show, so I often use flaps to conceal some of my journaling. This is the backside of a peekaboo page, so I pulled down one flap so eyes wouldn't be exhausted after the first photo. I should have included a photo with both flaps closed, because the illustration on the backside of the pink is an active drawing of people on horses and it speaks to the struggles of the last couple years and contrasts with the word I was drawn to: resign.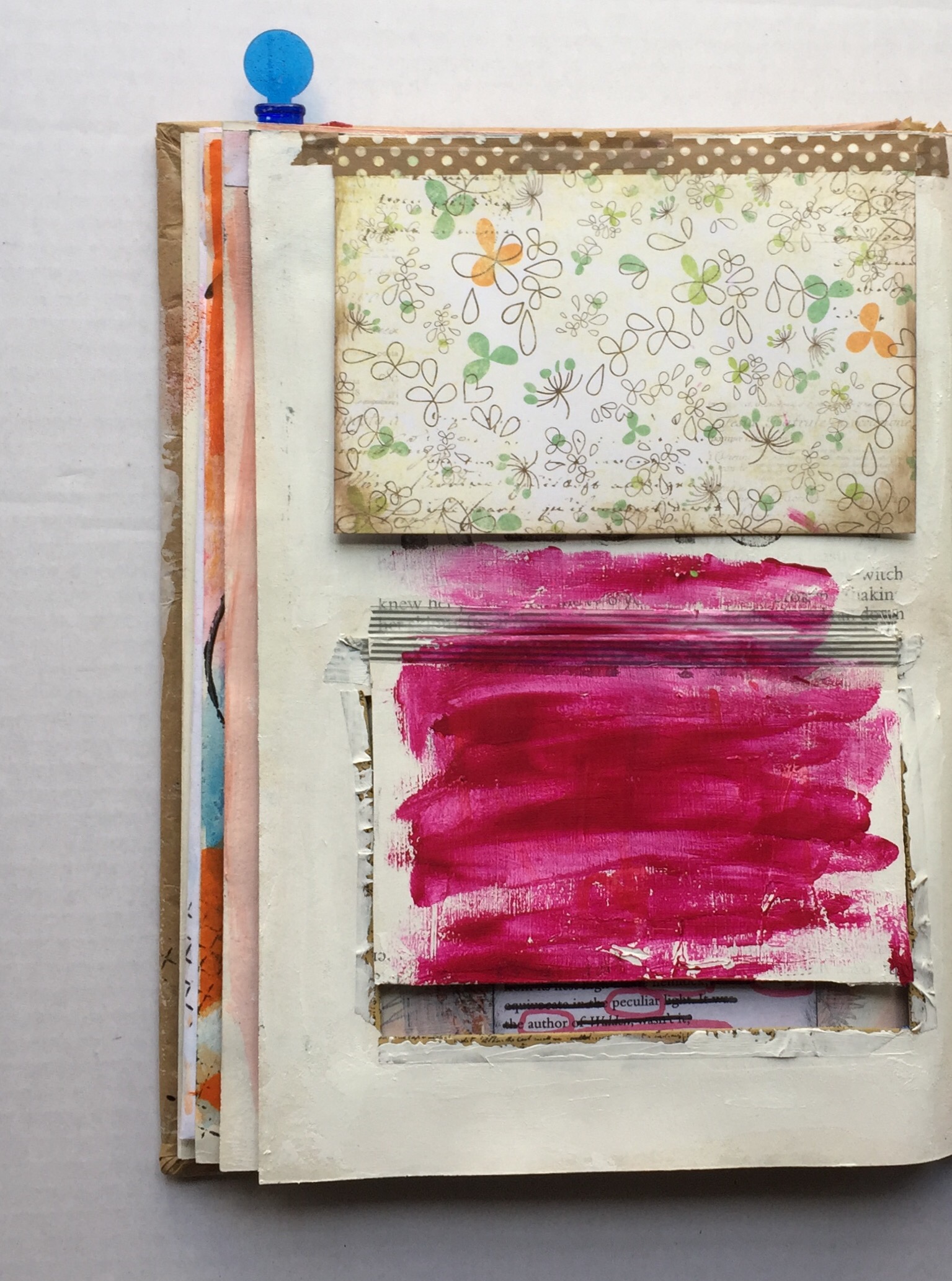 Here's the same page with the top flap open.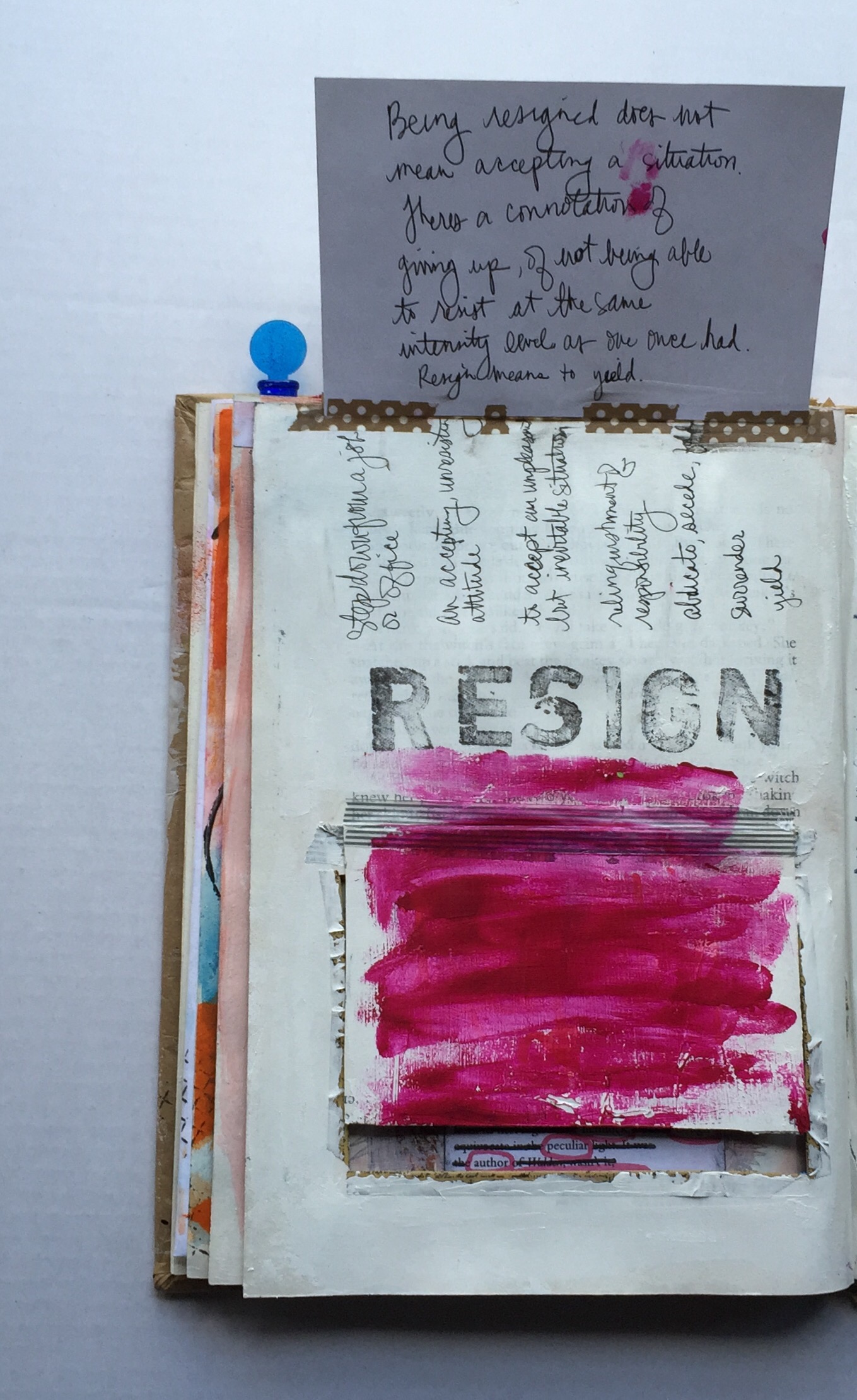 The next page uses a photo of one of my adorable nieces in fairy wings.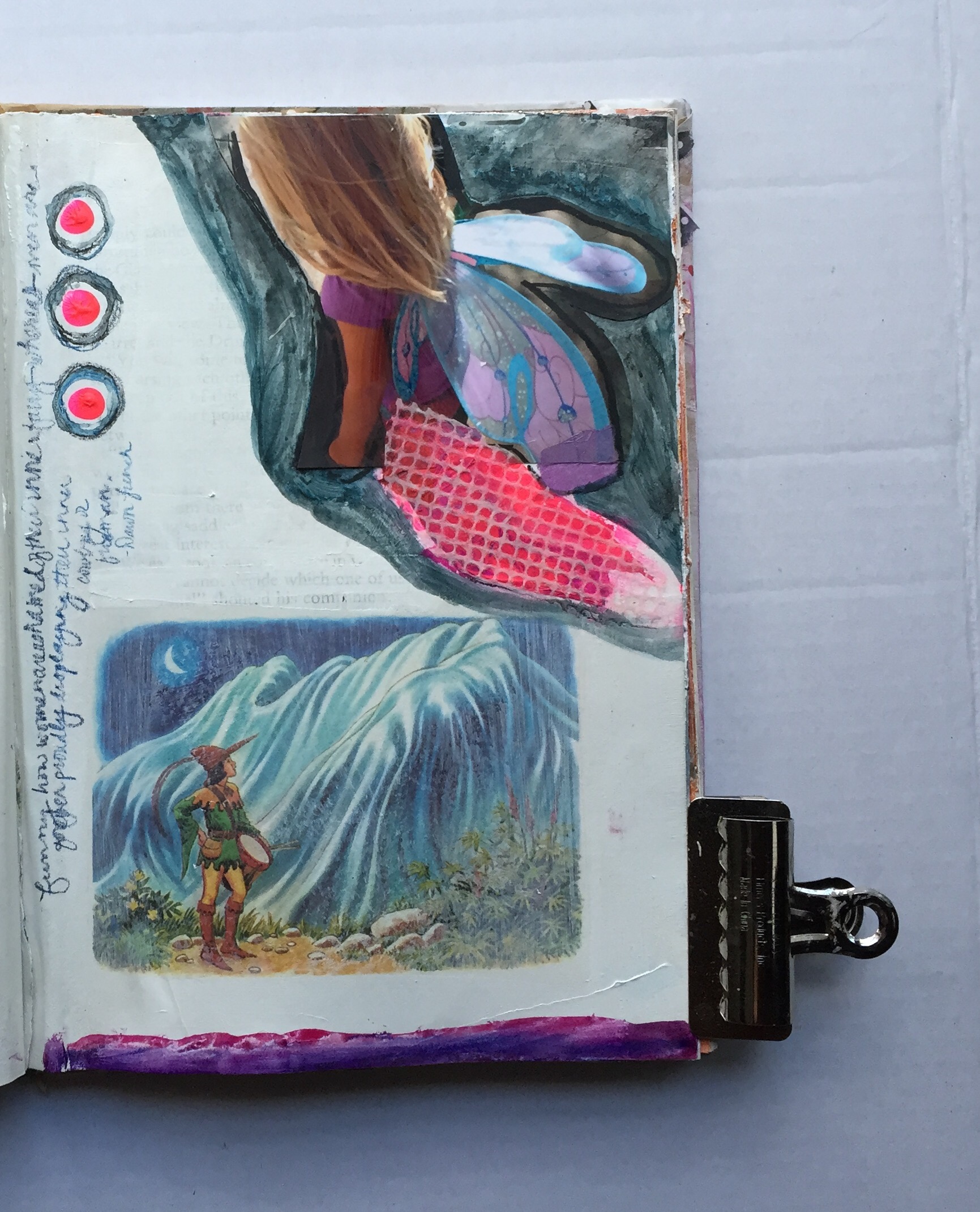 ["Funny how women are ashamed of their inner fairy whereas men are forever proudly displaying their inner cowboy or fireman." ~Dawn French]
This is, obviously, a gross oversimplification but there are definitely bits of truth in it, primarily in regards to women not owning their inner magic, the way women tamp themselves down or "play nice" rather than speak their minds without apology.
…Which leads us to our next journal page, one that tries to examine the relationship between the feminine and God. It's got a flap, but that's mostly just to streamline the visual clutter.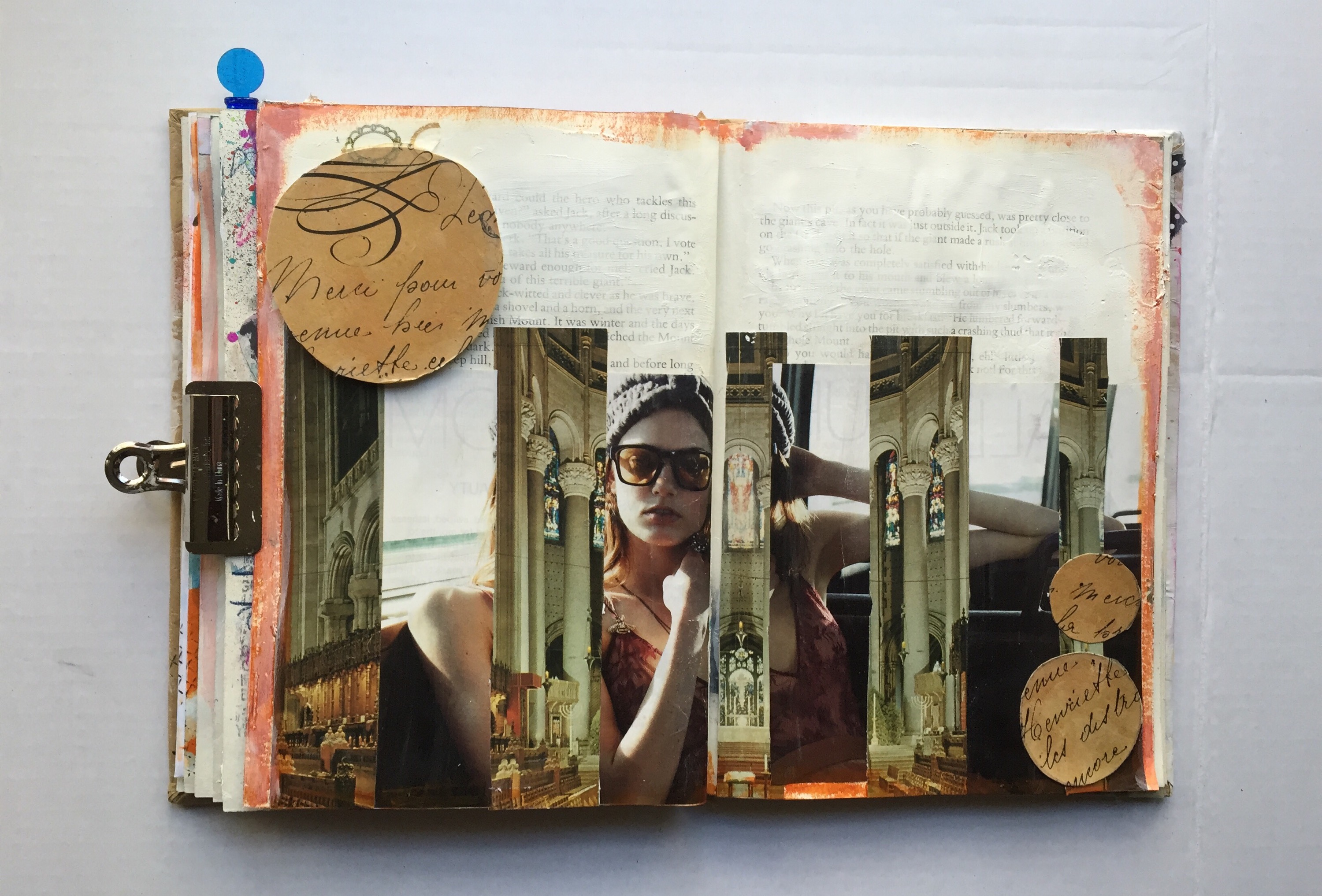 Here's the same page with the biggest circle flapped up.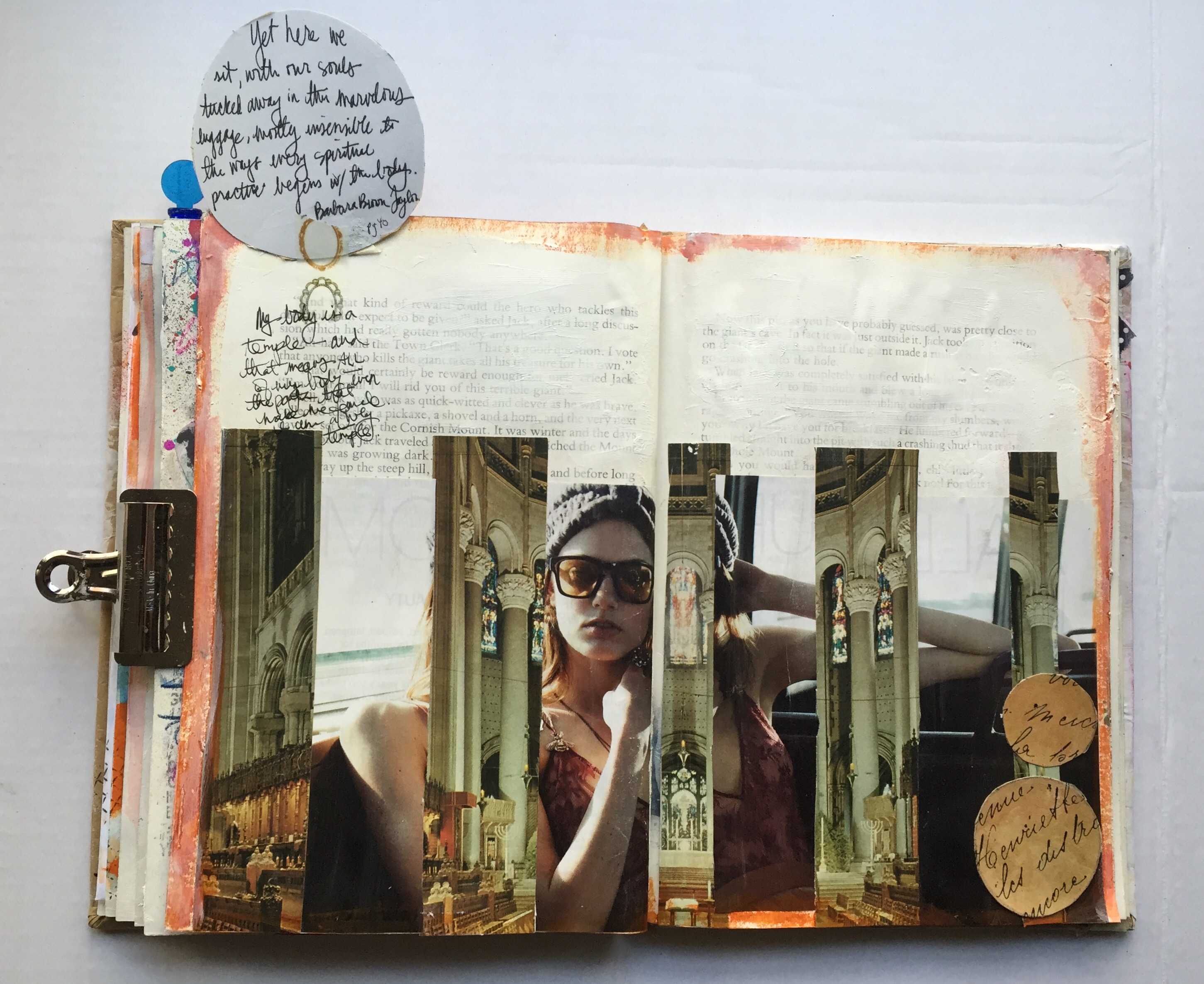 ["Yet here we sit, with our souls tucked away in this marvelous luggage, mostly insensible to the ways in which every spiritual practice begins with the body." ~Barbara Brown Taylor]
My own short journaling says My body is a temple — and that means ALL of my body, even the parts that make me female. I am a holy temple.
How's that for some late-in-the-week pondering for a light mood on a Thursday? ?
That's all for this week. There's more but it's not ready or not on theme right now. If you search Get Messy Art Journal you can see what other people are doing in response to some of the same prompts and challenges. They're also on Instagram under the hashtag #getmessythursdays.
I'm taking a mini-course from Juliette Crane, which I'm loving but again, it's not part of the Get Messy Art Journal community so I'm going to hold it for later. She's amazing and I'm turning into a little bit of a super-fan. Here's a preview of something inspired by one of the class lessons.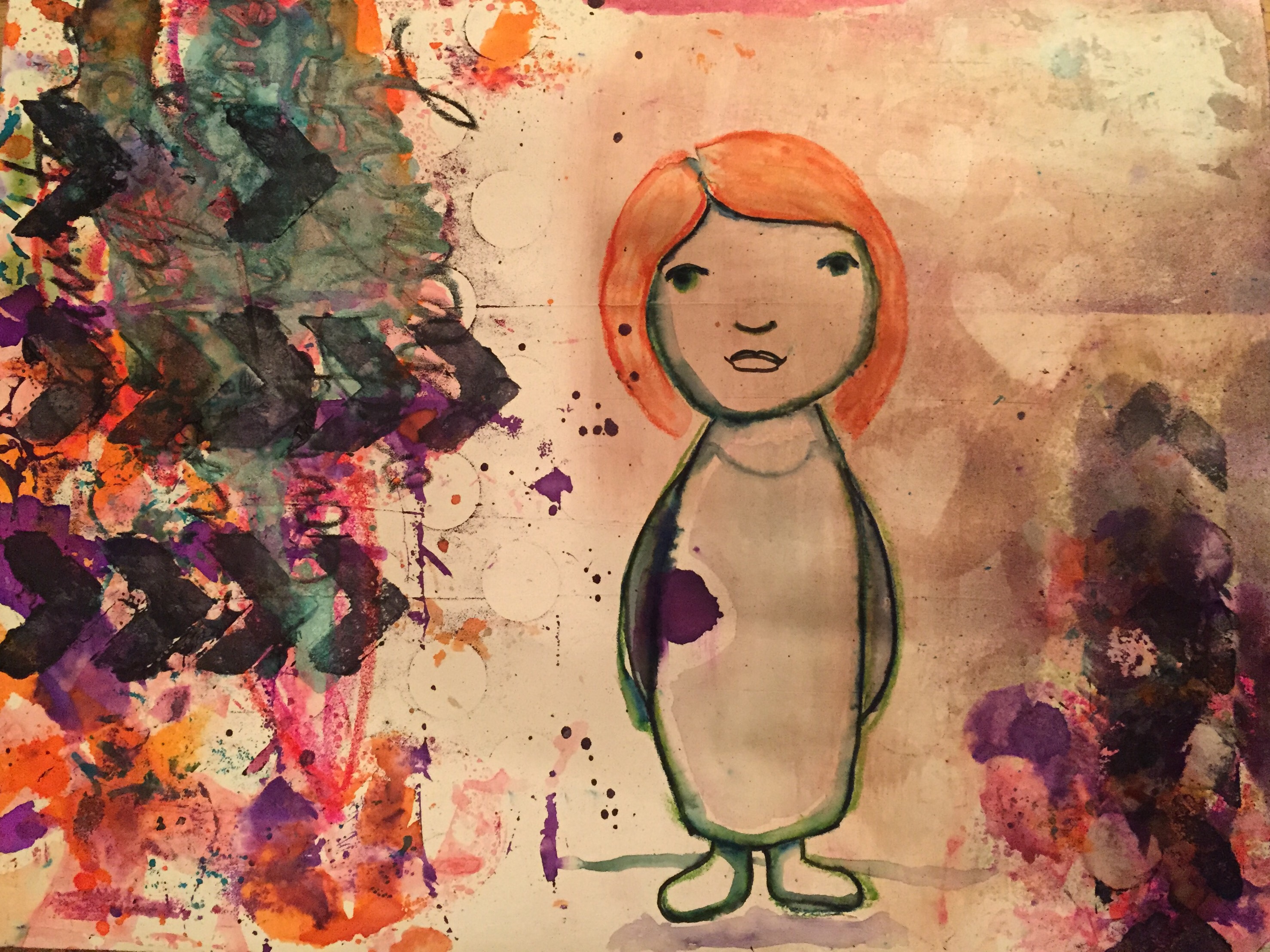 As always, thanks for being wonderful and playing along with me. We have MEA Break this week, so if you need me I'll be outside with the kids, soaking up as much sun and fresh air as possible. Until next time!