Red has so many associations, it's hard to know where to start. Power, luck, sensuality, alarm, and intensity all come to mind without even working at it. In our first home we painted the living room red and I loved it enough to use a deeper variation of red in our current home (which I hope we'll be in for many years to come). My artwork doesn't usually have a lot of red, but often I'll need some version of deep pink for it to feel complete.
Red is connected to a square shape, the sense of smell or touch, the heart, and our core or root.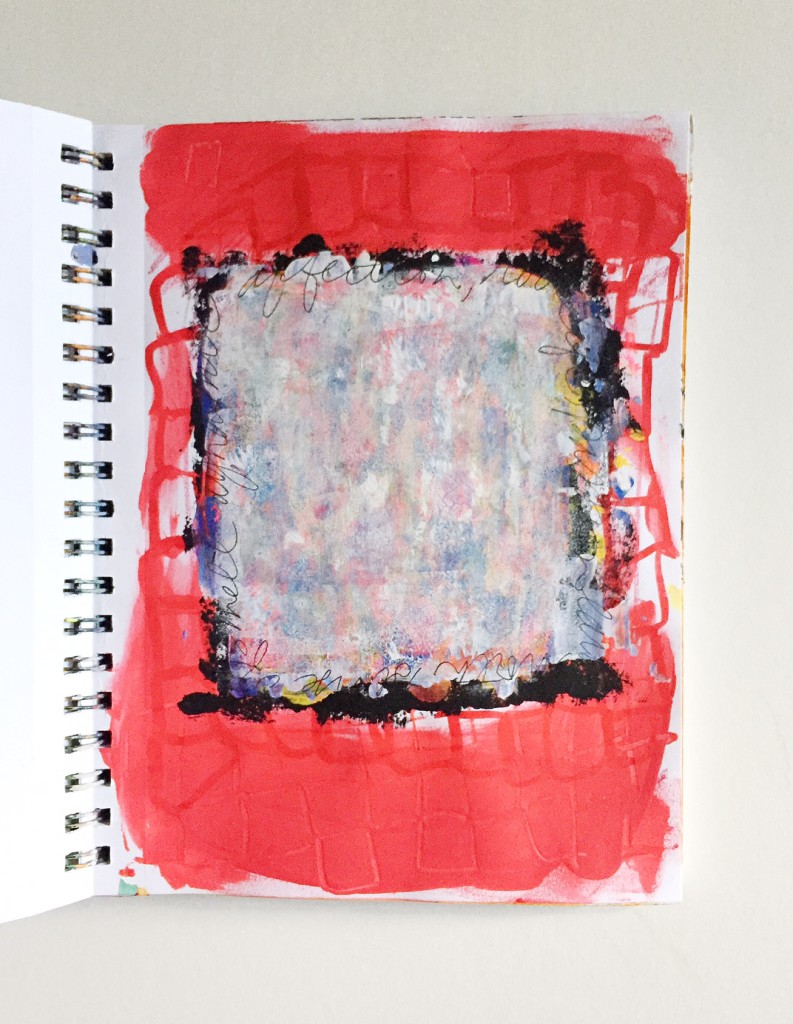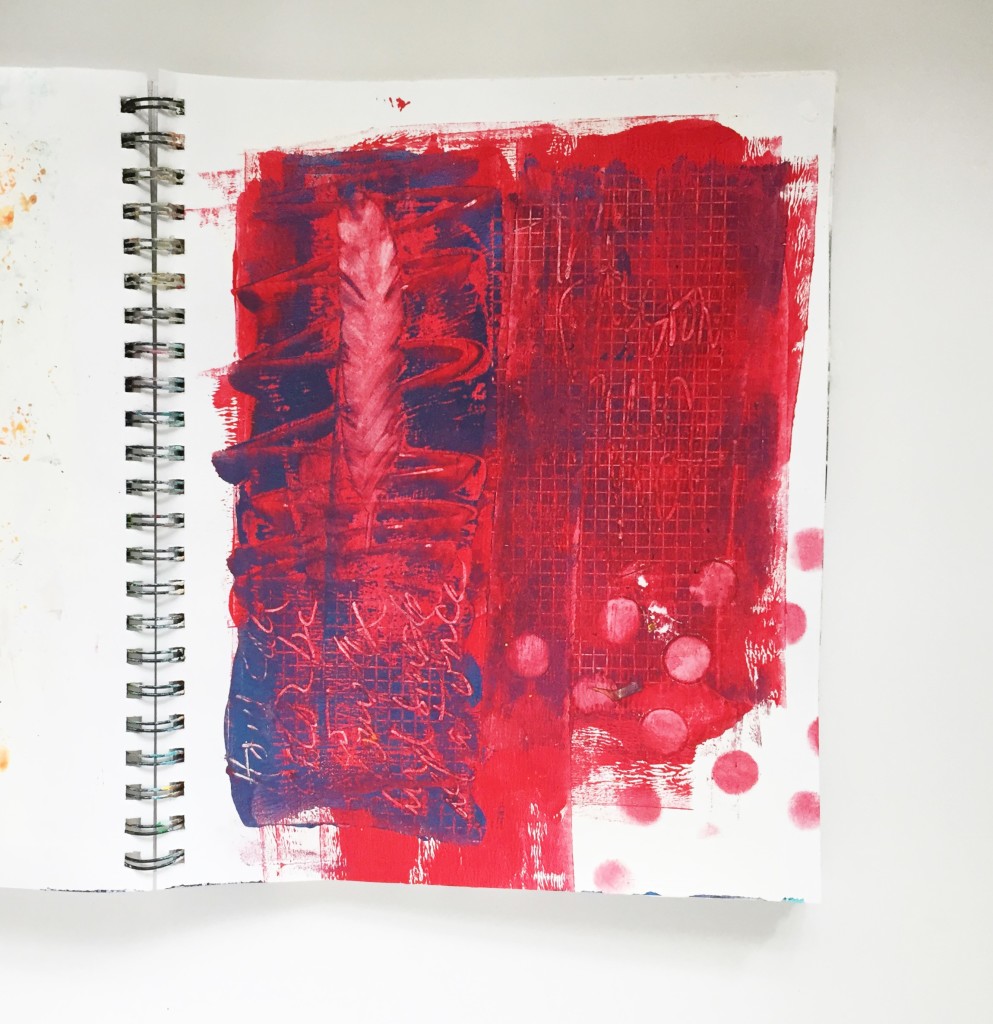 If you're interested in reading something else related to "red" I wrote a thing you can read here.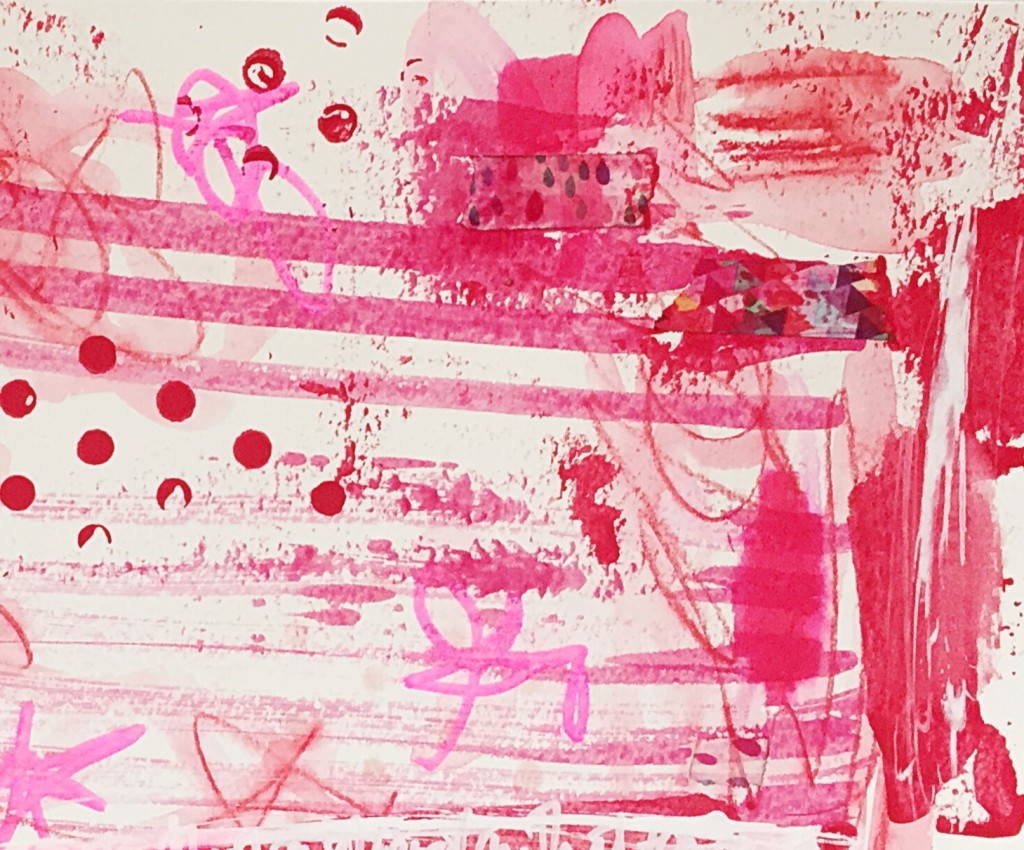 Red isn't only something the impacts us psychologically. It's physical too. The color red affects our pituitary glans when we are exposed to it, and it sends signals to release adrenaline. This in turn improves our sense of smell, our taste buds are more sensitive, and our appetite improves. (Summarized from Leatrice Eiseman's Colors for your Every Mood)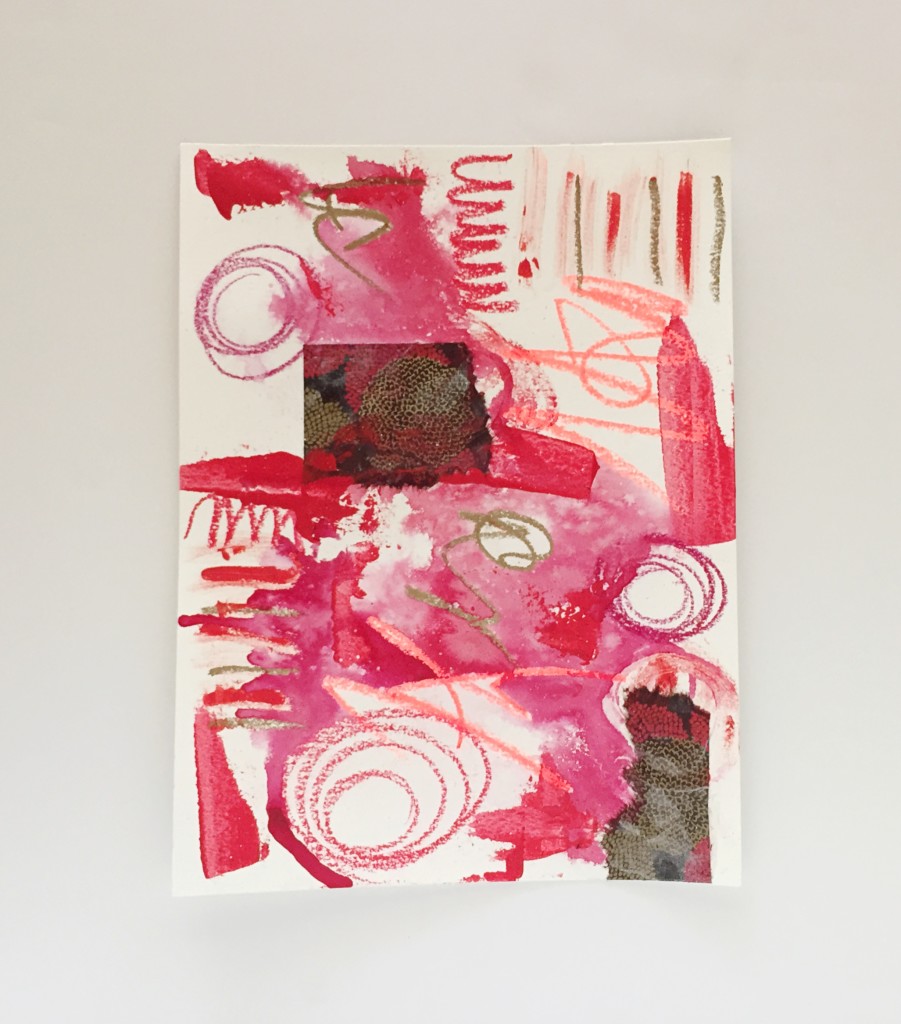 Rose or pink is associated with air, east, love, touch, and equal-armed cross shape (think of a plus sign). Compassion and positive self-love are tied up in this color.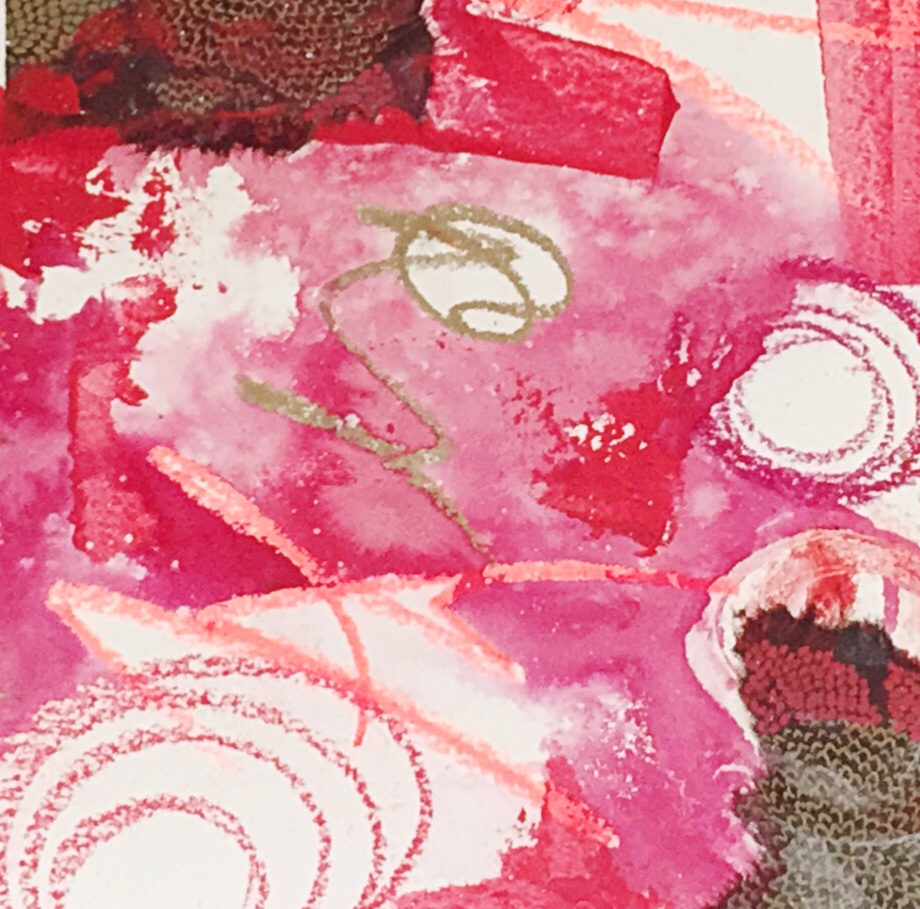 Pink is a whole different animal, even though it's related to red. It can seem thin or watered down, sugar-coated when used with other pastels. It can also be vibrant, youthful and energetic. Even though growing up I was taught pink and red clash with one another and the combo should be avoided, I happen to like the way they play off one another. You can tell they're cousins.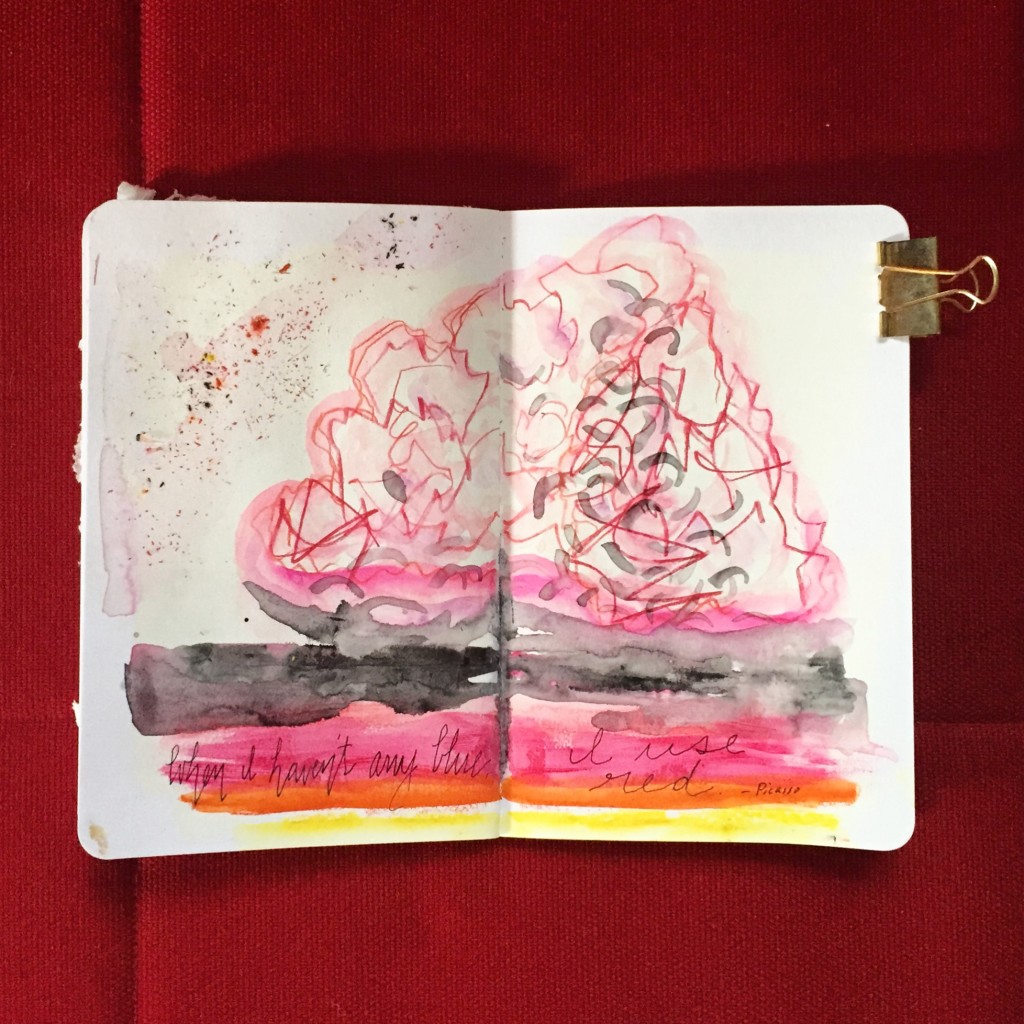 What do you think of red? Do you wear it much, use it in your decorating? Is it a color that draw or repels you? I'd love to hear about it so leave a comment with your thoughts!