Orange has a bad reputation, one it doesn't deserve.
It's seen as garish, or associated with Halloween and all things pumpkin. [I know there are pumpkin spice fans out there just waiting for the starter gun of fall to signal the return of market saturation (new: pumpkin spice bratwurst! Seriously, if you want to see how far it's gone — and I know these are NOT all photoshopped — check out this silliness) but it's not time yet! You can't make us!]
Orange is used this way, I'm not arguing with that, but it's not the only way to see it.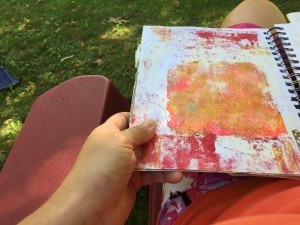 Think of the distressed finish of an Italian inspired room or a terra-cotta walkway. Those don't strike me as garish. They're rich colors that (to me) convey warmth and hospitality.
Orange is also associated with the positives of healing, wisdom, flourishing emotions, as well as  inspiring courage, reasoning ability, and is said to stimulate the appetite (maybe that's why it's connected to the whole pumpkin spice craze).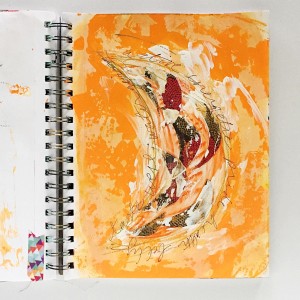 It's also connected to a crescent or triangle shape. Its sense is taste (thus the appetite stimulant), its direction is west and its element is water.
Finally, if you haven't seen this video from Kirsty Mitchell Photography yet, you're in for a treat. It's a feast for the eyes and her photography and design are breathtaking.
Do you use orange in your life, beyond fall or pumpkins? I'd love to know!