The thick air sits translucent blue on the ground.
The mud doesn't know if it should thaw or freeze.
The gossip of the wind through the wings of migrating geese above metallic-covered lake,
Hundreds of rice patty cone hats strewn all over the grass, their little tufts punctuating the hillside,
The highway blows in the background, cautionary beeps warn of backing machinery.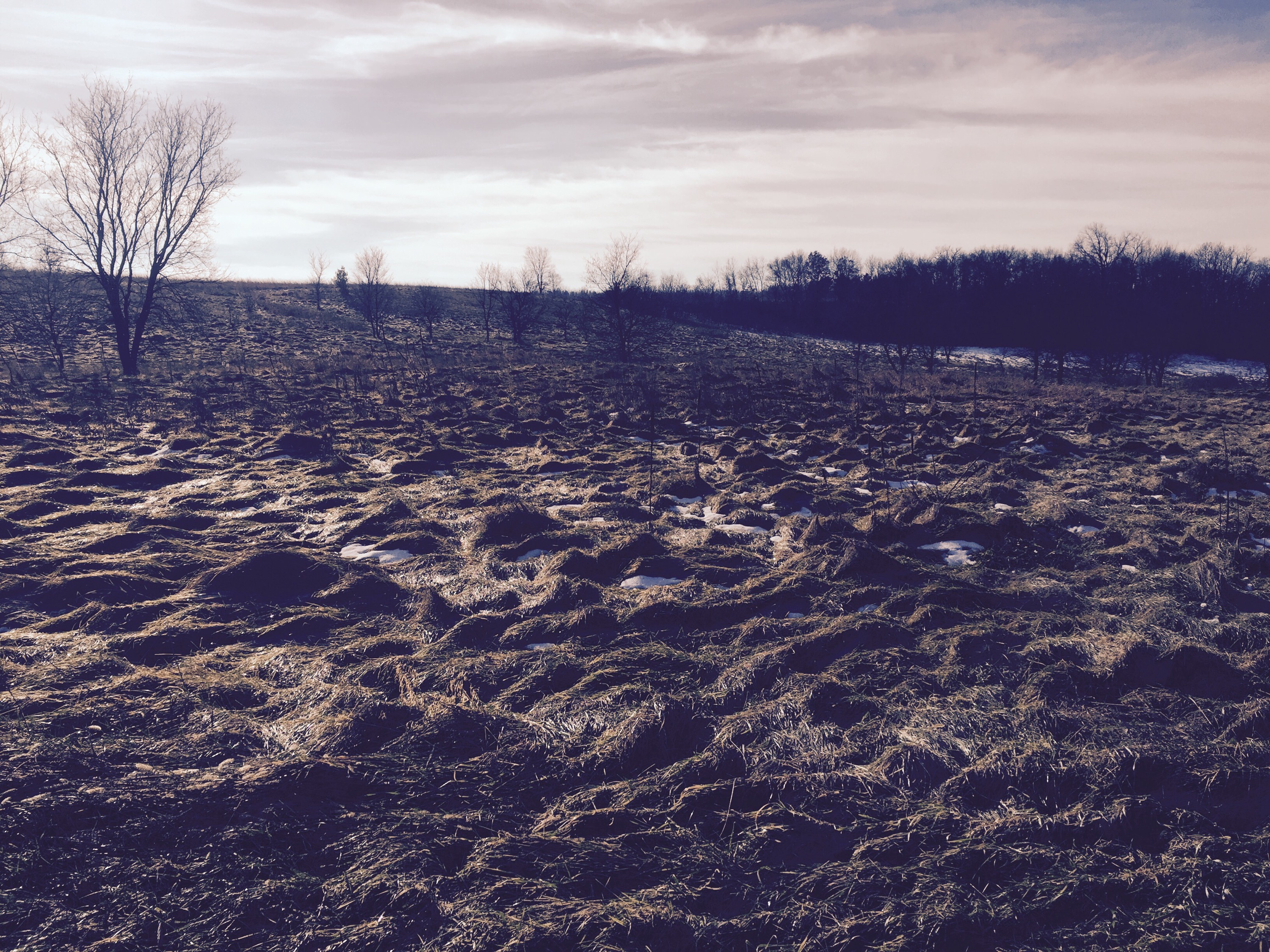 Three white tailed deer sprint back into the trees, leaping, seeming to hang midair, though there is no fence here and no need to fly.
I pick up palm sized stones – three in my pocket so far – to remind me of something but I don't yet know what.
I veer away from the naked bones of sumac and drag my fingers along the switchgrass that lines the path. When I round the bend my sleeve is wet.
A single-engine prop plane crosses overhead.
I stop to watch, waiting. Though I'm in the open field, the plane does not tip it's wing at me,
So I know it isn't you.
I hope when I get back and strip off my boots a pebble falls out of the left one to remind me of you.