All week I've been working on preparing my first altered book. It takes some time, and some patience, and unfortunately I'm a little short on both, so it's not perfect. But this isn't supposed to be about "perfect" so I'm going for it anyway.
Here's the cover of my altered book. I don't love it, but that's ok. It's more about what's inside than worrying too much about a perfect cover.
I knew I didn't want to invest my time on the cover (my choice of book didn't lend itself to a fancy, cloth-bound cover) so I just covered it in butcher paper like I would have covered a textbook back in high school.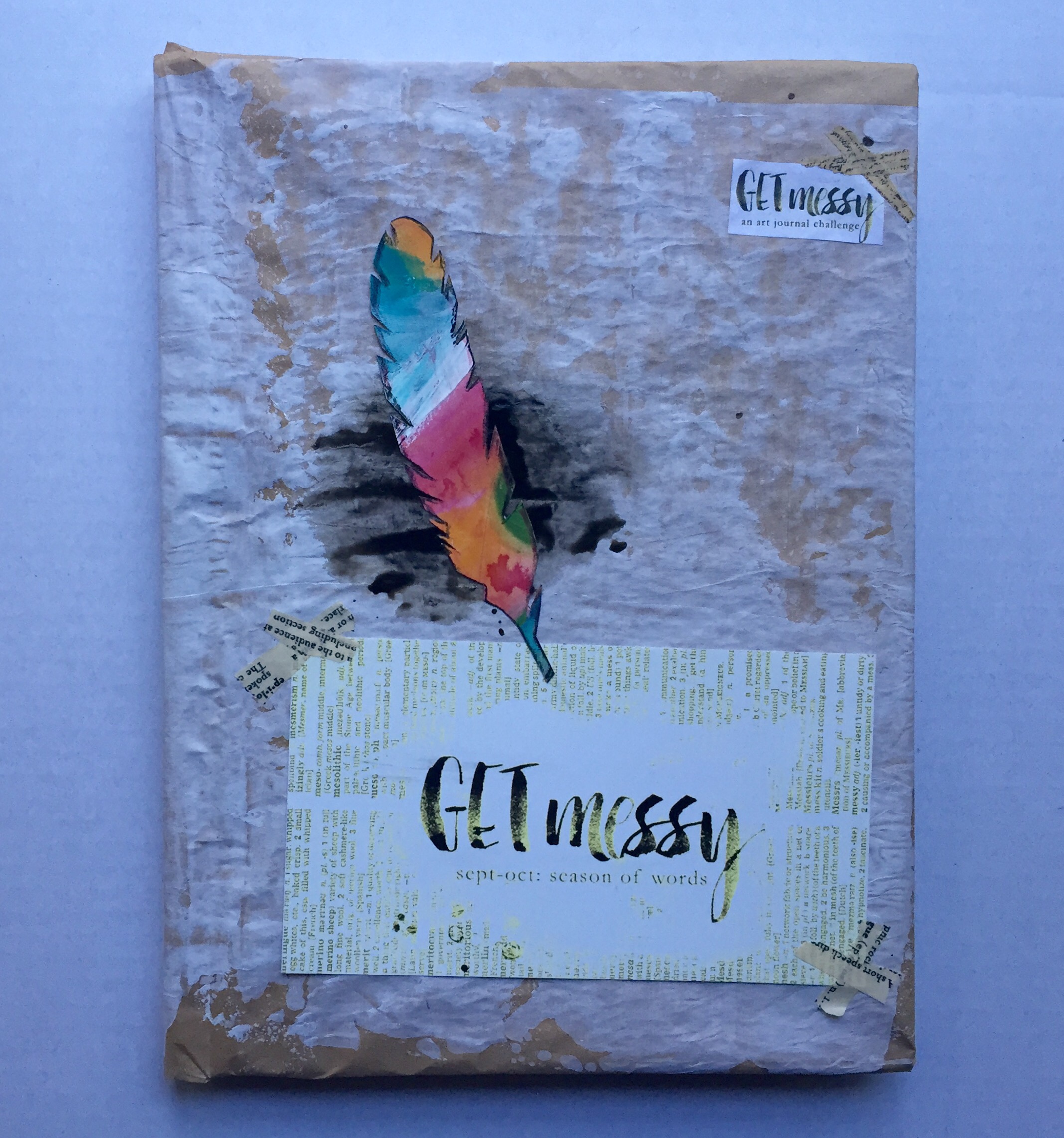 Dig the quill and ink splotch? Since this season of Get Messy is "words" I thought it was appropriate.
Here is an author bio and a dedication page (it's fun to make your own book have official stuff like bios and dedications).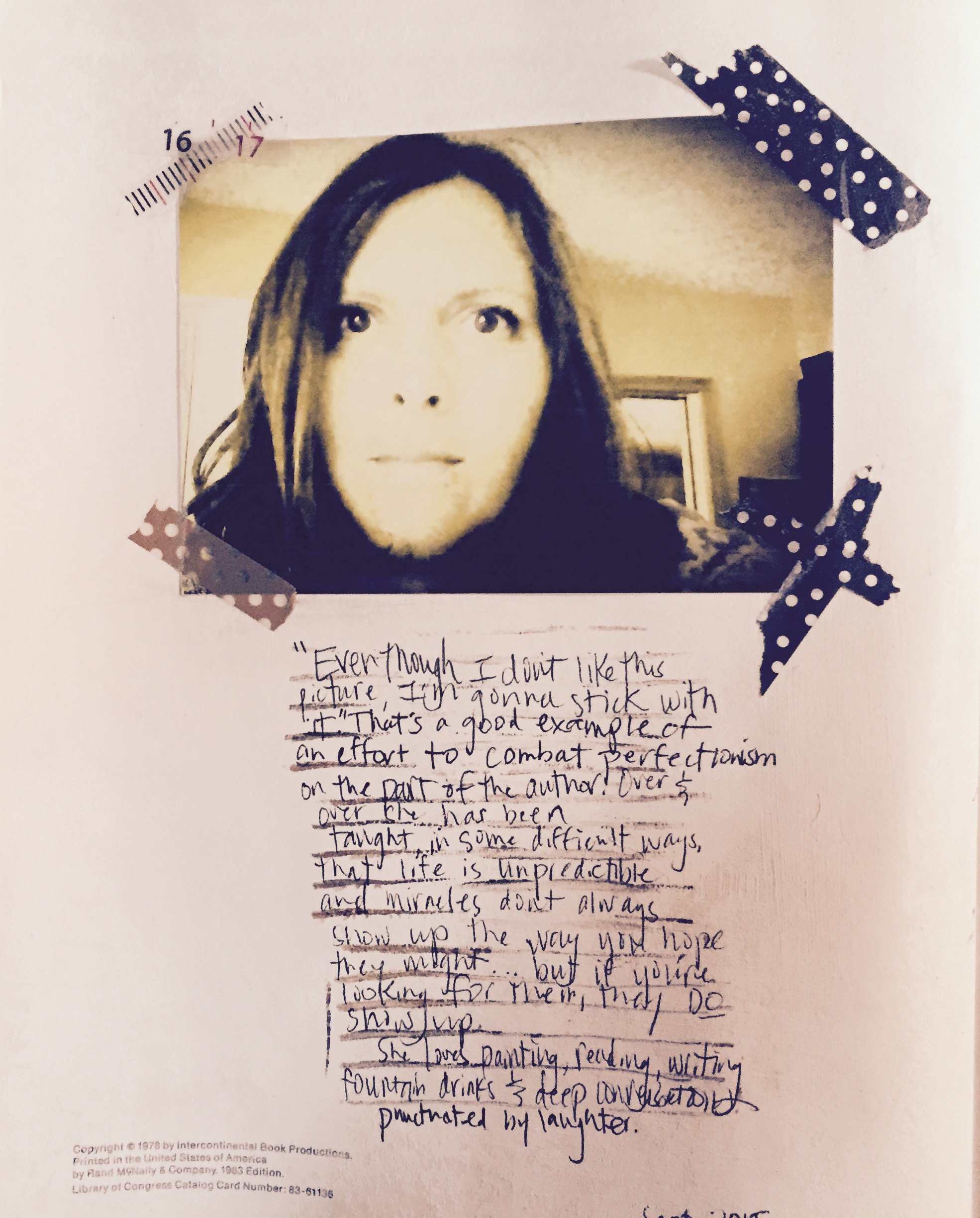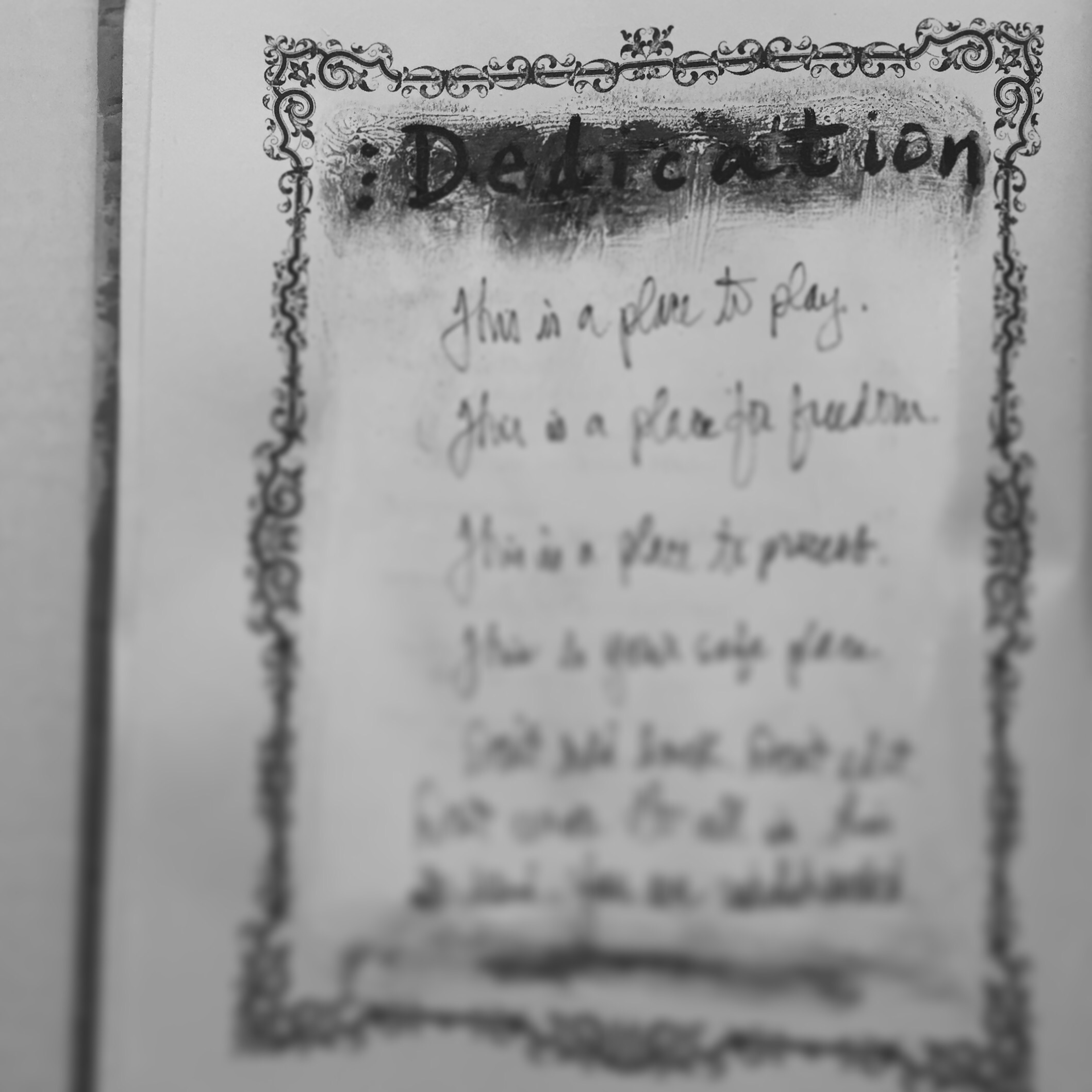 The final thing I got done was to paint a whole page, then put a quote over the top. I went on auto pilot and used a different notebook to paint the page, and didn't realize it until I was done. I had prepped a page in my layered book, so I incorporated the painted page into the book for a gigantic spread. Fun! Now it will fold out and it even worked with the colors I'd chosen at a separate time. Here's what it looks like unfolded.
The drawing of the woman was in my book and she worked really well with my journaling. I have mixed feeling about the quote I used from Catherine of Sienna — I like it but found another I like better. I'll just have to save that one for another time.
The idea of fire tends to be a recurring theme in spirituality, but setting the world on fire sounds more like destruction than inspiration…maybe that's just how I'm feeling tonight after thinking too much about it. I'll just have to save that one for another time.
Thanks for letting me share here. Does it freak you out that I'm painting in a book or does that sound like fun to you?