There's something that has become a bigger part of my life in the past year and I realize that I have shared about it occasionally here on the blog but I've been holding back. I think some of that is because it is scary you to share things that are personally meaningful. Some of that is because there is the danger of being critiqued about the quality of the artwork that has become a part of my days. It's scary to think about something that's been become meaningful to you being diminished or seen as small.
This hasn't been small. This has been and continues to be important to me, and has become an important part of my journey. I don't know all of the ripple effects that it will have for the future but I know that for now this has become a life-giving tool for me. Since I try to write about things that are meaningful to me and I try to write truthfully about things that are going on around here, it makes sense for me to write more about this and share it with you because it meets that criteria. I hope I can step into the bravery and authenticity that I value and share more about this with you on a more regular basis. If you want to check back in the future, I plan to put it in the "Mischief" category, so you'll know where to look for art journal posts.
||||
Sometimes the landscape reflects a person's emotional state, but sometimes that landscape causes it! In an attempt to crack some of the ice that's been forming a thin layer on my brain and heart lately, I carved out some time to art journal. When it went a direction that was different from my initial intention, I allowed it to develop as it wanted. I've been preparing for some retreat sessions lately, and haven't had as much time to just let it develop organically. Granted, some of those other projects infused themselves into these (and one of them actually IS one of those projects but I just HAD to include it) but that's a lot like finding yourself humming a song you've heard on the radio – it just gets in your head and rattles around for a while until it eventually works its way out. Man, now I'm making it sound like I've got 45 things to share, but there's only three. So with no further ado…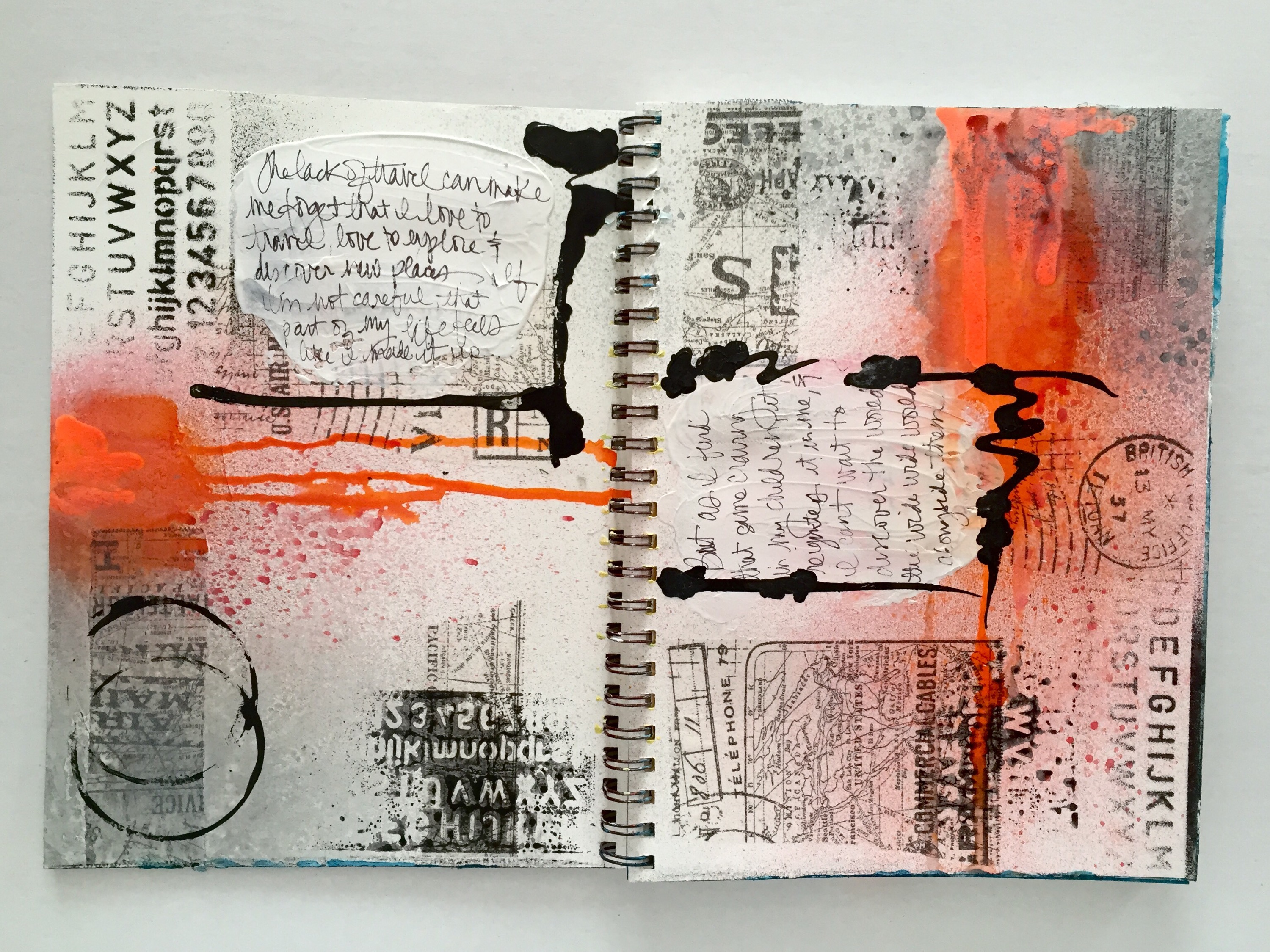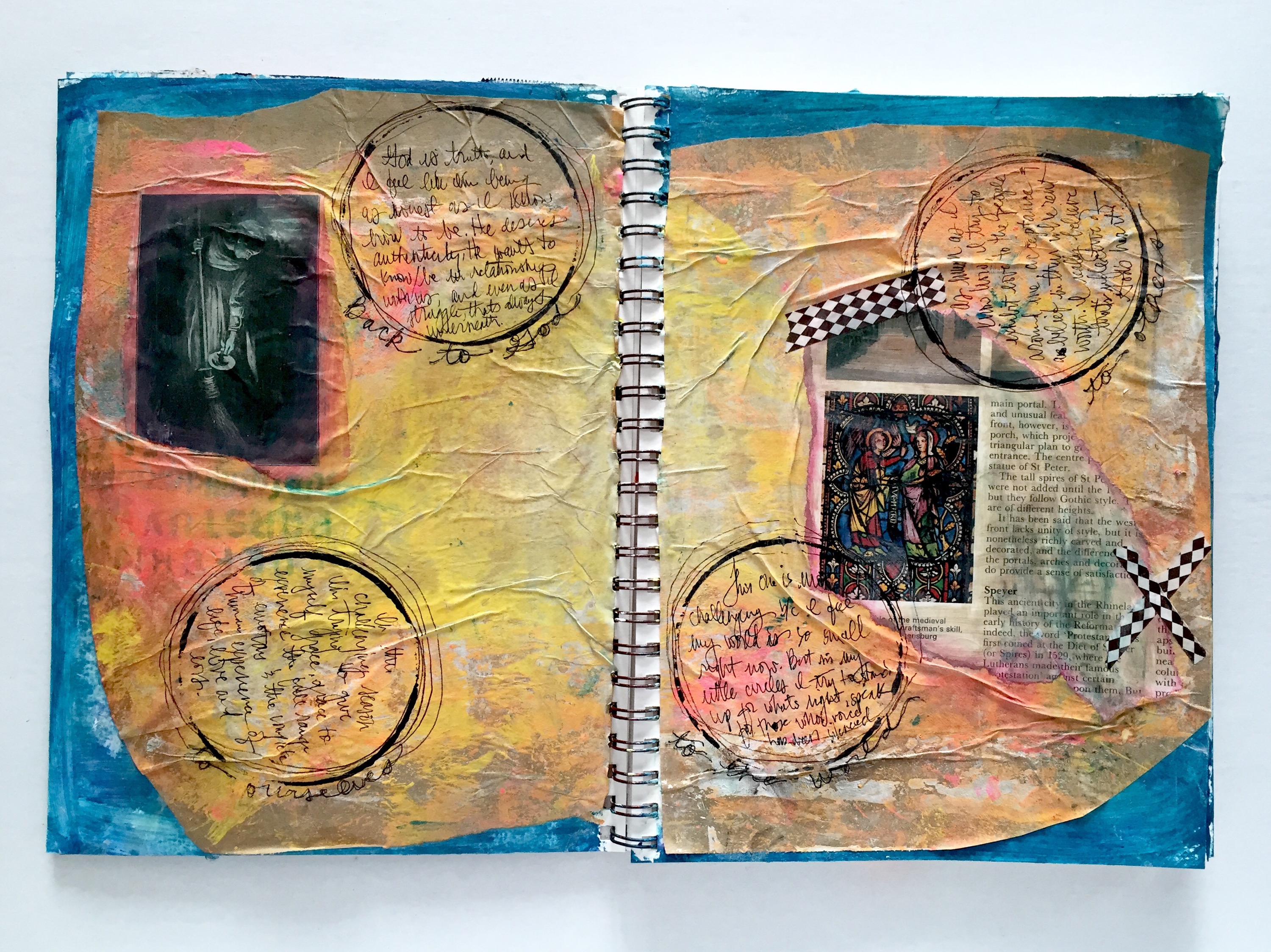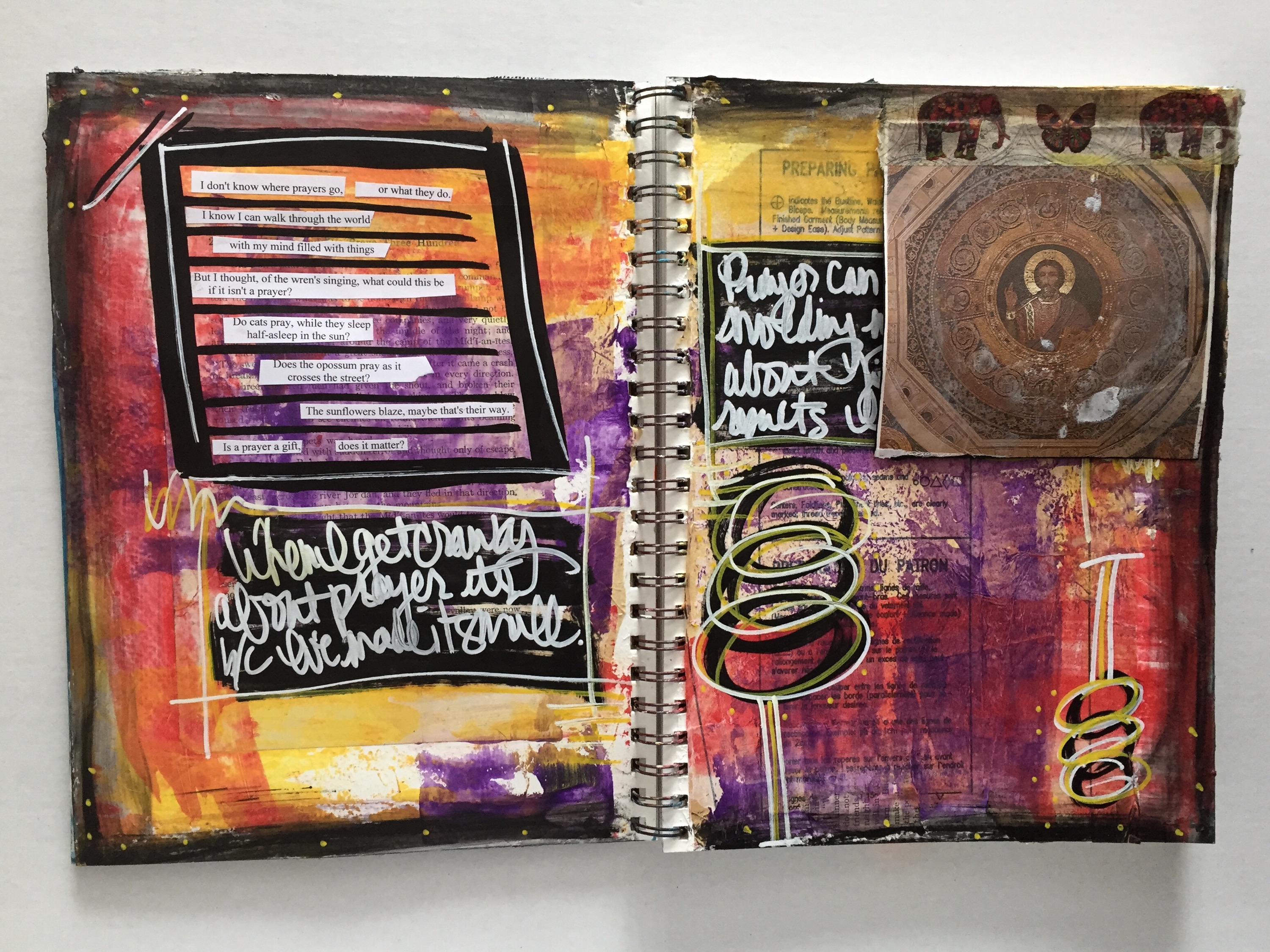 So there're some colors going on there! Maybe that's just what I needed to try to liven up my own landscape today. And maybe it can liven up yours a little bit too.
On winter days do you tend to gravitate towards more color or less color, and how does that play out in your day?
P.S. This was done via "Dictaphone" on my silly phone so please excuse any kooky typos!