Grand plans are so fun to make, aren't they? We dream about what our life will be like, we schedule events and make arrangements around our calendars. And then some monkey comes along with a basket of wrenches and starts chucking them at us, totally messing up all the work we did.
Thus is posting about Nano on a weekly basis.
I seem to be missing a week.
And the thing is only a month long, so missing one week pretty much assures me of a failing grade.
But here I am, a girl with a work in progress, standing in front of you, asking you to love what she wrote.
I will inform you that I have indeed been working on the novel, and have been making s l o w progress. Any progress still counts as progress. And we've learned more about our antagonist, though we still need to dig deeper there. I did promise an excerpt, so I'll include that if you promise not to judge me too harshly for typos, run-on sentences or thoughts that trail off. Once in a while I type with the letters turned white, just for a short burst of 15 minutes or so and in those times it is revealed how many spelling mistakes (amongst other mistakes) I make on a regular basis.
I'm stalling now, aren't I?
Okay, with no more preamble allowed, here's this week's excerpt, where we get to spend a little time with Daryl, our antagonist.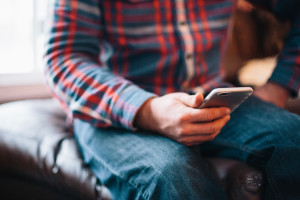 About four hours south on I-35, Darryl Johnson sipped a latte in his kitchen while he cooled off from his jog around Lake of the Isles. He had his laptop open on the marble countertop of the center island, and stretched his quads while he checked stocks. Next to his computer, there was a newspaper laid open to a center, full page advertisement. Advertisement wasn't exactly right, but that's who he'd worked with to get it in the Grand Rapid Gazette. He had thought about simply putting it in the smaller county paper, but that served about 10 townships and while it would certainly be read by the people he was targeting, it didn't carry the same psychological punch he was going for.
One should always go for the psychological punch when there was one available. His many years in court had taught him that.
His wife entered the kitchen and gave him a glancing kiss as she headed to the refrigerator.
"Are you going into the office after you clean up?" she asked as she placed kale, rice milk, strawberries and chia seeds on the counter. "I'll have time to get your shirts from the cleaners. I'll be stopping at the dry cleaners if you have anything over there. But I won't be coming back straight from there, so if you need them for something today, you'll need to go over there. If you do, ask for my things as well, and let me know so I don't waste a trip."
She put the ingredients into a small processor and churned them up. Darryl waited to answer.
Once she had blended her smoothie she poured it into a tall glass and Darryl told her he wouldn't need the shirts.
"I'm headed up north today, I think," he mentioned.
She arched an eyebrow. "Oh really? Are you staying overnight? We have plans tomorrow night, you know."
"No, I'm just going up for the day. I want to meet with a couple people on the homeowner's association board. They'll want to gloat over the ad and plan next steps. Then there's the county to meet with as well. I've got a couple appointments with different people there. I probably won't be back until late."
"I have my yoga class after work and tonight's my wine and book club. I think we're pairing different white wine with a Jane Austen book, I don't remember which. So I'll be out anyway."
She leaned over to the newspaper that lay open next to Darryl.
"What are you scheming now?" she asked mildly.
"It's not scheming, Lisa. It's just knowing what you want and seeing the steps it will take to accomplish that goal. Scheming sounds underhanded. This is actually noble. Save the earth and all that."
"Mmm-hmm," she answered, straw in her mouth as she sipped her smoothie.
Darryl returned to another quad stretch by bending his knee so he could grab his foot behind him and pulling it towards his back. He wasn't very limber so this one always hurt a bit.
"Well, you go save the earth, if that's what gets the job done. And don't forget we were going to go car shopping soon. It's time to get rid of that old Audi you call a vehicle. You can't keep driving a car until it rusts out around you."
"There's no rust," he grunted.
"No rust," Lisa scoffed. "You just won't see it. In your mind, that car looks exactly the same as it did when you got it in law school. Trust me, there's rust. You don't have to really get rid of it, but you need something that's a little more suitable for the position you have, the position you've had, I should remind you, for a while now. It looks shoddy, and what do clients think when their big-shot lawyer shows up in that rust bucket?"
"Well, since you're from California, you might not get this, but here in Minnesota, people would probably think I was a down-to-earth guy, someone who wasn't 'too big for my britches', they'd think."
"Ahh, I see. The whole "successful but grounded" idea? What is it with Midwesterners that they can't allow themselves to enjoy success?"
Darryl held out his hand for the smoothie and she handed it to him. He stirred it with her straw and answered, "They think it's arrogant, and probably think God's going to punish them or something. There are a lot of church folks here, you know."
"Oh I know. Give me back my smoothie."
He finished his sip, pulled a face and handed it back to her. "How can you drink that sludge?"
"This, my dear, is the perfect blend of nutrients, gut healthy bacteria, and antioxidents. If I keep drinking this, I'll never age another day."
"Maybe, if you don't keel over from the taste."
"You get used to it," she said. "Now I have to get going. You can finish what's left in the blender, then throw it in the dishwasher would you? Thanks," she called over her shoulder as she walked down the hall.
***
Not the most pivotal moment, but we get to hear a little about the antagonist and a couple things that inform his perspective. I think it's good when there's a part of an antagonist you can relate to. What do you like in a good villain?