Despite seeming like one more dabble in a long list of dabbling, art journaling has been a really helpful tool for me for over a year now. Sometimes I use it as a "prayer language" if you will — a way to commune with God and work through things for which I've yet to find language. Other times, it's a valuable creative expression for me. Because writing has been challenging (writing here refers to making forward progress on the novel I'm working on…along with forming consistent cohesive thoughts to submit to other online venues), I've been using a different form of that drive to create and have been putting things in my Etsy store, as well as guiding some art journaling workshops.
I'd like to share some more images with you. Many of these, but not all, are in response to prompts given by the Get Messy Art Journal group. A little background on them: for a small fee you get a lifetime membership. They offer tutorials, inspiration, and examples, and even just the tips on how to photograph your pages has been helpful. I'm going to leave a bunch of links at the bottom of this post, and these are other people who have also joined the Get Messy group. If you've got a minute, it'd be interesting (and I know they'd appreciate it) if you popped over to see their pages.
I'm grateful to have this space to share this journey with you. Thanks for being such a supportive group.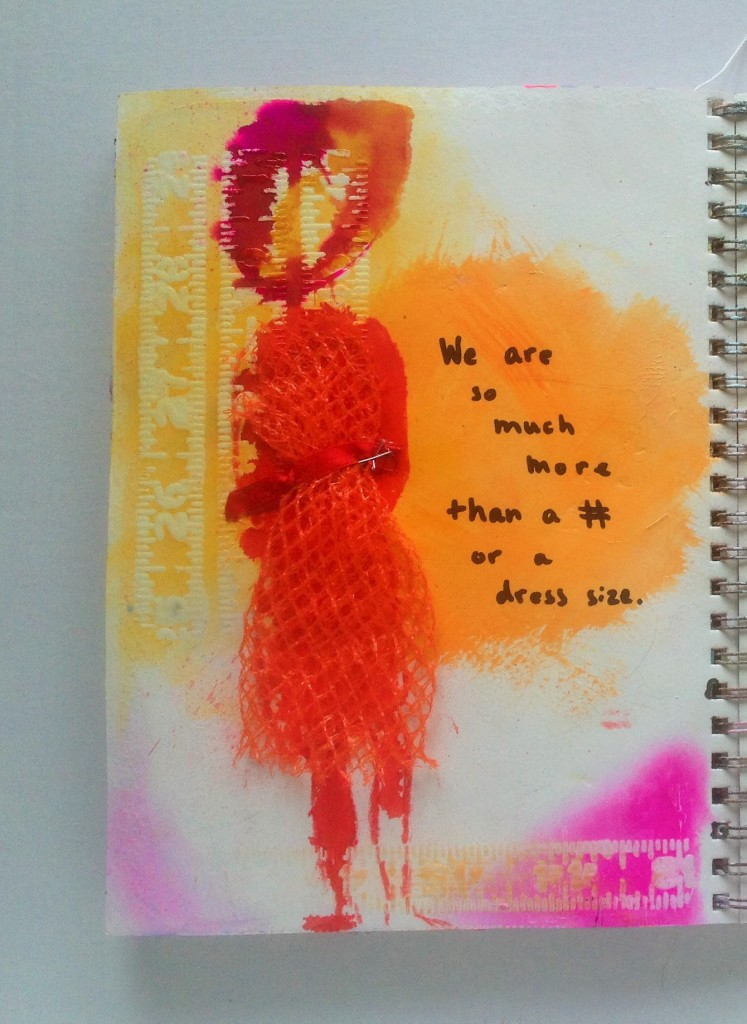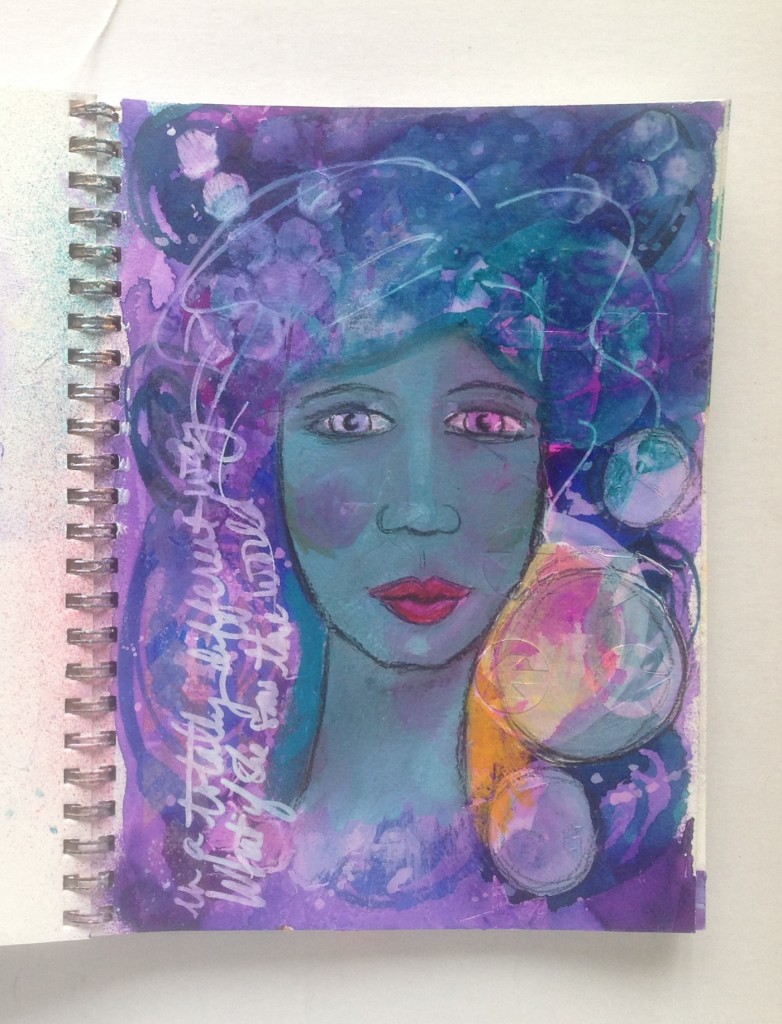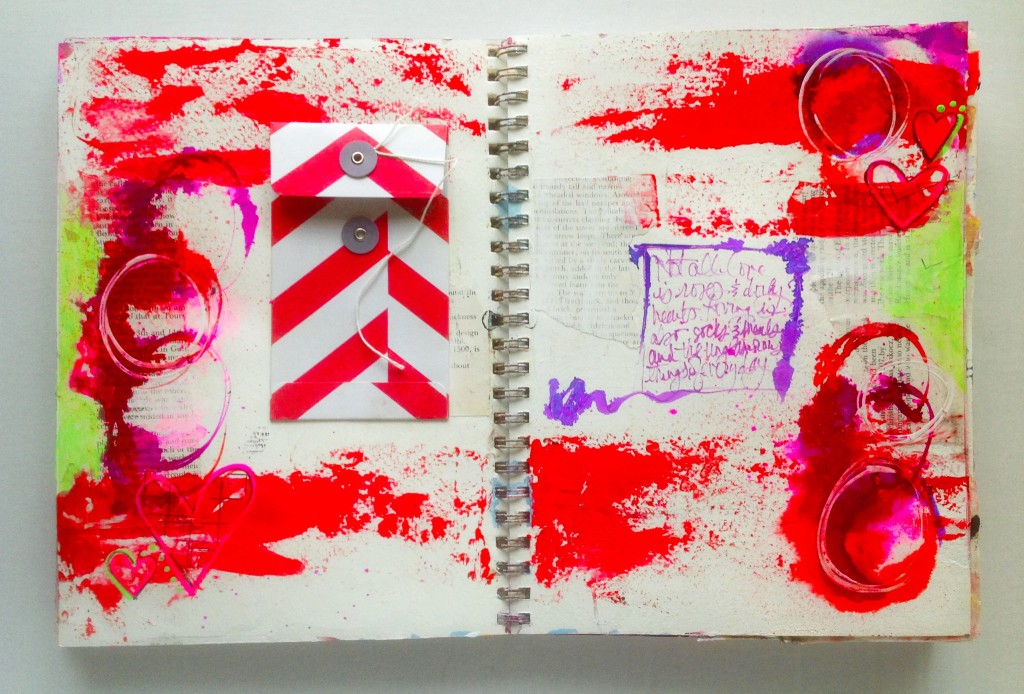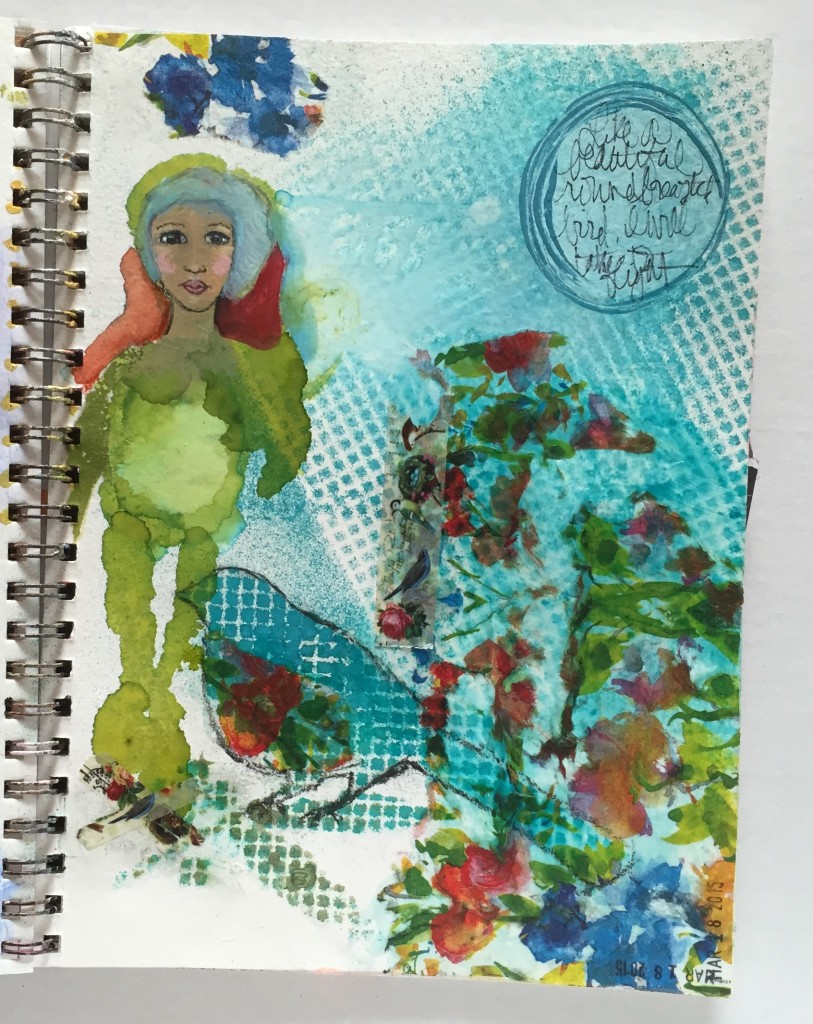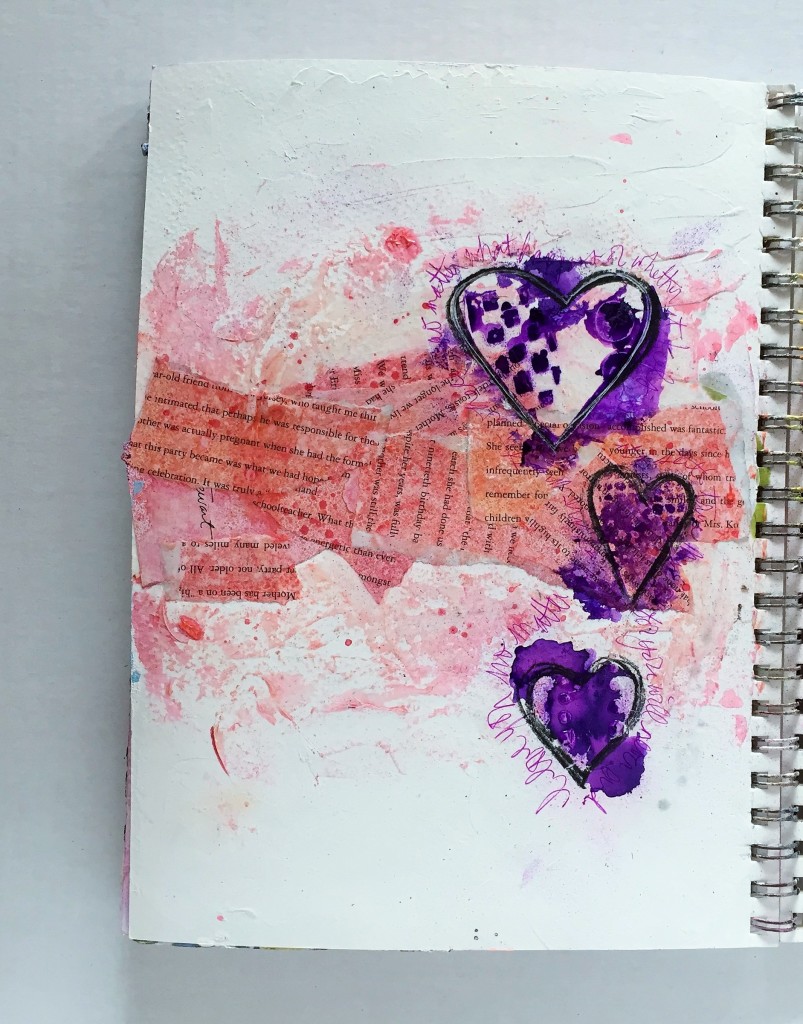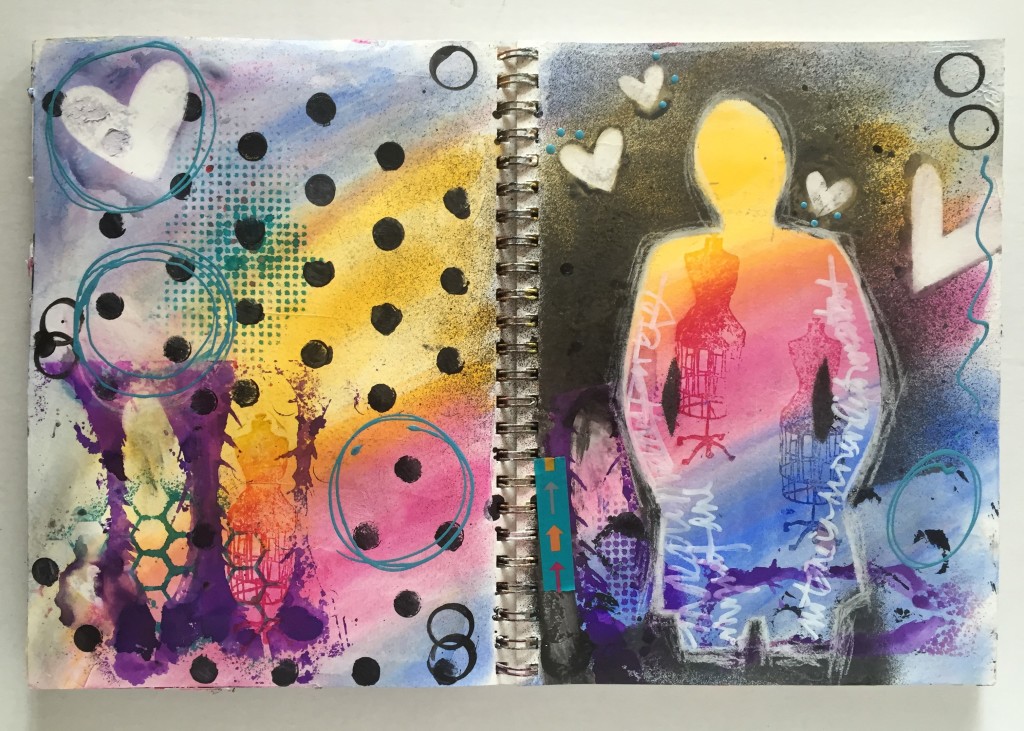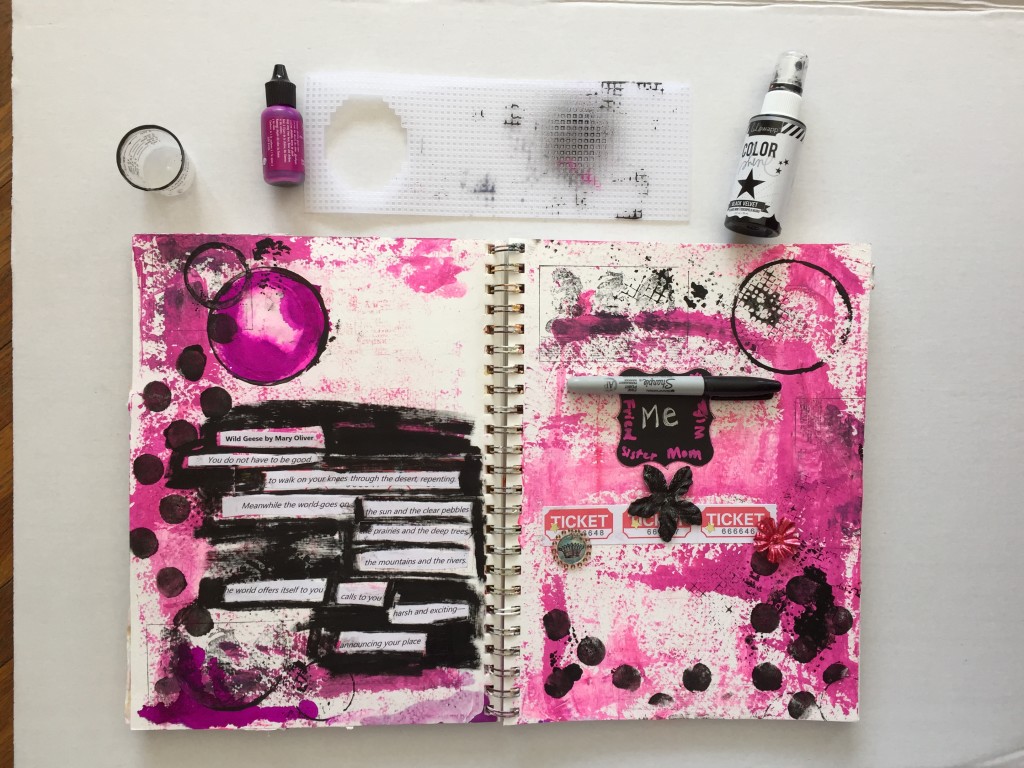 If you want to see the other takes on these prompts and just other styles people have, here are seven other people who are taking part in this blog hop and the Get Messy bunchafun.
What do you think? Do you ever get a craving to mess around with paints? Could you even see these images? — I was worried they might not load for some people. Thanks so much for reading!