I must concede NaNo this year. Yes, the same way I conceded last year. Don't rub it in. There's just no way for me to make up the difference in four days between where I am and 50,000. Not unless I totally cheat, which I'm trying not to do since it won't really feel good to hit that 50k mark and know that it isn't all new material generated during this month. Maybe I'm being a stickler but that's how imma gonna do it. Then when I DO win, sometime in the future, I'll know it was fair and square.
P.S. Why on earth do they organize this thing during the month of November? Why not a month with no national holidays, or some throw-away winter month when it's way too awful outside to do anything so everyone's holed up indoors? Maybe this is how they weed out the wanna-be's from the truly committed. Well if I had made time to win, the rest of my life would have suffered so I had to let it go. It wasn't easy, and there's definitely a sense of losing rather than winning. But isn't that a funny game I'm playing with myself? I don't actually WIN something if I hit 50k. They don't give out winning treasure boxes with trinkets inside, or anything more than a badge you can use on your website to say you "won."
Even though I'm a loser (in the NaNo sense) I still want to put up a final excerpt from the WIP. This will be my last one for November, so I'm going to leave you with a scene between two characters who are trying to navigate a long distance friendship-with-potential…and finding it challenging. Have a wonderful evening, and as always, thanks for reading.
|||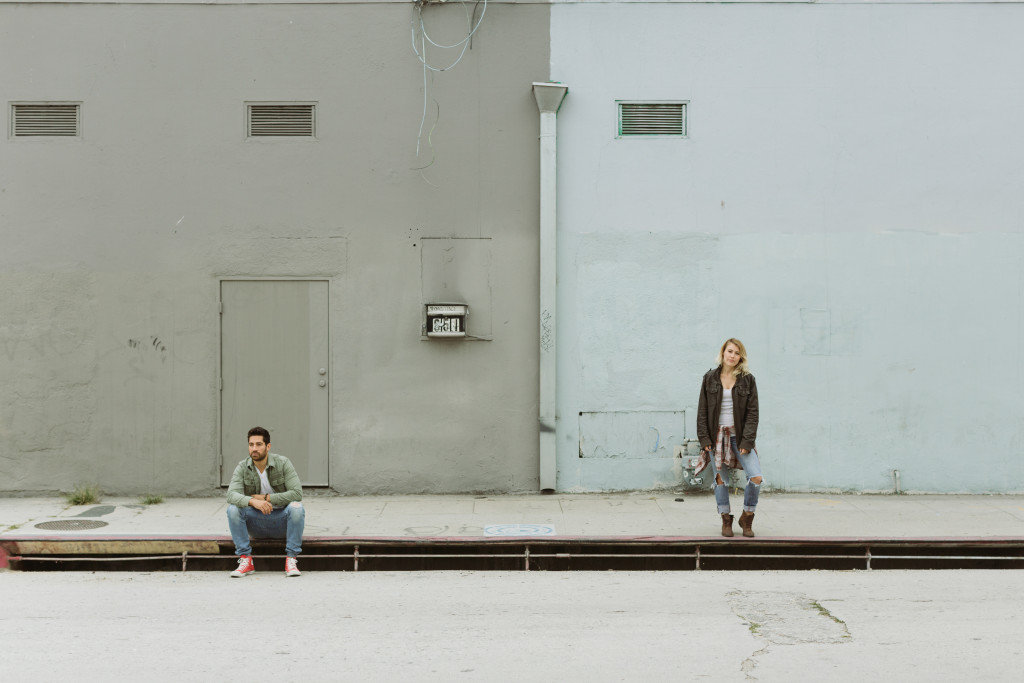 Abby heard the phone ringing in her dorm room just as she stepped onto her floor. She ran down the hall, silently praying her roommate hadn't been her normal vigilant self and locked the door again. She got into the room and snatched up the receiver on the clunky school-issued phone.
"Hello, hello?" she practically yelled.
"Whoa, hello to you too. That's the angriest greeting I've ever heard. "
She let her backpack slide to the floor and she pulled out the hard wooden chair from the desk. "Sorry, I just barely made it to answer the phone. I'm not mad."
Jay chuckled on the other end of the line. "I know you're not. Unless you are, but I think I'm starting to be able to pick up on that over the phone even. It's easy to tell when we're in person."
"It is not."
"Oh really? So you can see yourself when that vein puffs out on your forehead?"
"It does? I never knew that."
"See? One more reason to keep me around: self discovery."
Abby smiled into the phone. "Okay, I guess I'll keep you. But I'm not even keeping you around 'cause you're never around."
"This long distance thing is starting to get on my nerves, too," he agreed. "Bur think of it as being the best of both worlds. You have a devoted admirer who is extremely understanding of your long study hours and the way you go out with your friends. If I was closer I might not be so easy to live with."
"You do like to play more than I do. Well, not more," she corrected herself, "But more than I'm able to play. This study load is heavy and I don't even know exactly how well I'm doing."
"You did great on your last test, didn't you?"
"Sure but that was a pretty limited scope. I know how to study, but it's different than knowing your overall grade."
"You're too picky. You think you should get 100% on all your tests, but Abby, nobody gets that."
She picked up a pen and started doodling. "I know."
"But you don't really know. You still think you should be able to. Maybe you should talk to some of your professors and see what they say? Not about the grade on a test, but overall how you're doing. They've got to be able to tell if someone's cut out for nursing."
She doodled a stethoscope and he waited.
"What would I do if I asked and they said I'm not cut out for it? I don't know what I would do. It's the only thing I've ever pictured myself doing. I don't have a plan B."
"You won't need one. You're the studyingest person I ever saw, and you're definitely putting in the time. It was only a suggestion. You already know it's what you want to do. If you talked to them, they'd probably just tell you to let up a little, go have some fun with that cute guy who keeps calling you."
"Which one?" she quipped.
"Ouch."
"I'm joking," she said . "Youre the only cute one. The others are just muscle-y."
"Not funny."
"Although there was that one with the convertible. That was fun."
"Okay, that's it. I'm coming down there."
She smiled. "You can't come down here. You've got to do your thing and I've got to do mine. Remember? That's what we decided. Don't make this harder than it has to be. Don't make this an issue, 'cause things are good. We're good. We're friends, we date once in a while, that's working for us, isn't it?"
"Is it working for you?" Jay asked.
Abby paused, unsure how to — "I'm so busy, Jay. It's so busy and there's so much studying. It's an unreal amount of studying. I don't know how I'm gonna do it. And if you were here, it would just be another distraction. A good one," she hurried to add, "But it would make me feel guilty and I hate feeling guilty."
"Why would you feel guilty? I wouldn't come if I didn't want to."
"I know, but I'd feel guilty that you'd come all this way only to be practically ignored. And you wouldn't be happy here," she continued. "You'd be wandering around waiting for me to get done with class, but when I get done with class, I go to the library or the lab or a study group. We wouldn't see each other much more than we do now."
"So we wait."
"I think so," she answered quietly.
There was a long pause on the line. Abby spoke up. "Jay?"
Pause.
"Yeah?"
"Thanks for wanting to be here."
"Mm-hmm," he said.
"Jay?"
"Yeah?"
"Thanks for being my friend."
"I love being friends with you, Windy Gail. But you want to know something?"
"What?"
Jay steeled himself. "When the time is finally right, I don't want us to be friends anymore."
Abby felt the blood drain from her head. "What do you mean? You don't want to be friends. There's an expiration date on being friends?"
"Nope, that's not what I mean."
Even though she could barely hear the sound coming from the phone anymore, her ears were ringing so much, she had to ask. "What do you mean?"
"I think we'd be even better friends if we were more than friends."
"Jay, I can't even think about that right now…"
He stopped her. "I know. And like I said, I love being friends. That's good enough for now. But that won't always be good enough. I think we're made for more than being just friends. And I'm willing to wait it out to see what that looks like."
She felt her voice get stuck behind her teeth and couldn't will it loose.
"Are you still there?" he asked after a long minute.
"Yeah. But Jay? Don't take this the wrong way."
"What?" he demanded.
"See? You're already getting mad. Just listen for a second."
"I'm listening."
"It's just that I don't want you hanging on for something that may or may not happen."
He asked slowly, "What do you mean?"
She hesitated. "I don't know if I can be what you want me to be."
"I don't want you to be anything you're not."
"Maybe you do."
Jay huffed into the phone. "Listen, I haven't asked for anything from you. I don't expect you to call me, which is good because you don't. I don't expect you to come home any more than you do to see your family, I don't expect to get any extra time at Christmas. I haven't asked for anything from you. How can you say that?"
"I feel it."
"You feel it?" he virtually shouted into the phone. "You feel it? Since when did you become all feely? You've hardly ever said anything about how you feel before."
"I'm trying something new," she shot back.
"You could have tried it before we're having this conversation."
"What conversation is that? The one where you tell me what my life is going to look like, according to your plans for it? You don't get to make sweeping edicts, Jay. You're not the god of camp over here. People may follow you blindly over there, but that's not real life. That's not how we're going to work. Ever.
|||
End of excerpt.
Whew, that was intense. I'm going to go decompress. You have a good night, and I hope to see you here in the future.