Things have been percolating on the art front for me lately and I wanted to take a moment to share with you, because you're lovely and have always been so supportive.
First, big excitement: I had a painting accepted to an art magazine called Brush.
**cue excited squealing**
So what if it's just a small contribution to the gallery pages? It still feels like a big milestone for me. You can get a hard copy OR you can get a digital download of it. WE LOVE OPTIONS! If you feel so inclined you can order it here.
I also had a tiny thing included in The Phoenix Soul magazine, a beautifully soulful publication. I love what the editor, Amanda, is cultivating and you probably will too.
Because it's Cyber Monday I wanted to let you in on two good deals. One is that Society 6, where you can buy high-quality prints, is saving up to 40% AND free shipping. Whaaaaat? Yup. It's true. So if you have any interest in ordering a print of something I've made, you can check it out here. They have other options, like phone cases and pillowcase covers (is that redundant?), but I haven't done anything with those yet. Do you think I should??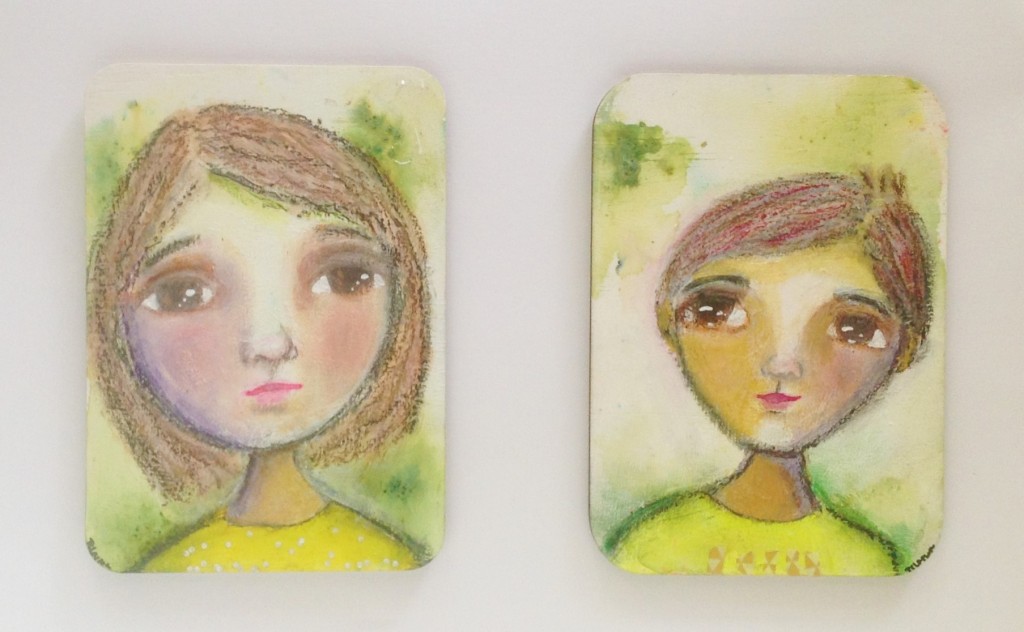 Until midnight tonight there's 15% off in my Etsy shop. I don't have a ton of listings there, but each one has been crafted with a lot of love and time. It would be great if you'd take a peek, and let me know what you think. Here's the link that will take you to my Etsy shop.
That's all for now. I have some more exciting arty news but I can't share it quite yet. I hope to let you in on the details in the next couple months. I'm not even going to tell you about trying to do National Novel Writing Month because it's been such an utter disappointment (read: I've hardly written anything) but I AM trying to develop a new story that I've been mulling over for at least a year. I'm putting it together, but I keep finding bunny trails to follow, which gets me off track.
Thanks for your continued support and encouragement! Have a wonderful week!